T-Mobile has announced that ONE Plus, its premium upgrade option for T-Mobile ONE, is now available for $15 per month, rather than $25 per month as charged previously, but without unlimited tethering at up to 4G LTE speeds.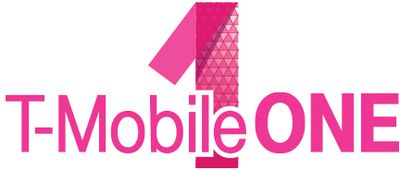 For $15 per month per line, T-Mobile ONE Plus customers still get unlimited HD video streaming, unlimited international data roaming at up to 3G speeds, unlimited monthly Gogo in-flight Wi-Fi, Voicemail to Text, and Name ID call protection.
A new $25 per month tier called T-Mobile ONE Plus International continues to offer those add-ons plus unlimited tethering at up to 4G LTE speeds and Stateside International Talk for unlimited calling from the U.S to landlines in 70+ countries and mobile numbers in 30+ countries, along with discounted calling to 200+ countries.
The cheaper ONE Plus and new ONE Plus International upgrade options became available on Tuesday. Customers already paying $25 per month for the old ONE Plus option will be automatically upgraded to ONE Plus International, and must call or visit a T-Mobile store to switch to the cheaper $15 per month option.
The base T-Mobile ONE plan itself offers unlimited talk, text, and 4G LTE data for $70 per month. A second line can be added for $50 per month, while up to six more lines can be added for an additional $20 per month each. The total cost for a family of four, for example, would be $160 per month.