T-Mobile recently introduced a new plan called T-Mobile ONE that offers unlimited talk, text, and 4G LTE data for $70 per month. A second line can be added for $50 per month, while up to six more lines can be added for an additional $20 per month each. The total cost for a family of four, for example, would be $160 per month.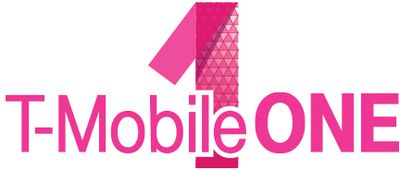 At the time, T-Mobile said mobile hotspot tethering would be limited to 2G speeds, with 5GB of high-speed tethering available as a $15 add-on. But today, the carrier has changed its tune and announced that T-Mobile ONE will now include unlimited tethering at 3G speeds in the U.S. at no additional cost.
Or, customers that want high-speed tethering can upgrade to the new T-Mobile ONE Plus plan, which includes unlimited tethering at 4G LTE speeds, unlimited HD video streaming, and Simple Global international data roaming at up to 3G speeds where available for an extra $25 per month per line. The carrier previously planned to charge an extra $25 per month just for the unlimited HD video streaming upgrade.
The regular T-Mobile ONE plan will continue to limit video to 480p standard definition across all services, but the carrier is also now introducing HD day passes for $3 per day that allow unlimited HD video streaming for 24 hours.
T-Mobile ONE will also now be available on September 1, five days earlier than the company previously announced.