Fitbit Reportedly Close to Acquiring Pebble
Fitbit is closing in on a deal to acquire smart watchmaker Pebble, according to a new report from The Information. While there's no number on the price, The Information says the deal is for a "small amount."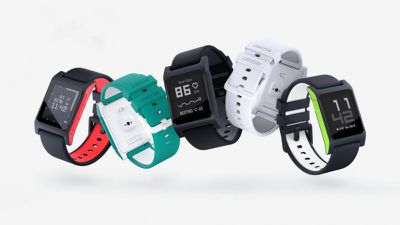 The deal will see the Pebble brand slowly phased out, with its products shut down over time. Fitbit will largely be acquiring Pebble's assets, which include intellectual property and software. Pebble had reportedly been looking to sell as the company has been experiencing financial troubles over the past year.
Pebble debuted three new smartwatches -- the Pebble 2, Time 2 and Pebble Core -- back in July. In August, it issued a software update that streamlined its interface and redesigned the "Pebble Health" feature. However, the company also laid off 25 perfect of its staff in March.
Last February, Pebble CEO Eric Migicovsky said the company was unfazed by the Apple Watch, largely because the company was less focused on apps than Apple. The Cupertino company quickly became the leader in the smartwatch category after the launch of the Apple Watch, but last month market research from IDC indicated that the overall smartwatch market declined 51.6 percent in the third quarter.
As for Fitbit, the acquisition could signal that the company is looking to expand beyond fitness wearables. In August, alongside its new Charge 2 and Flex 2, the company announced all-new luxe leather bands and other premium accessories. Fitbit has also seen struggles recently, with the company's shares tumbling 30 percent after announcing mixed third-quarter results and weak guidance for its fourth quarter.