iPhone Generated Record-Breaking Share of Profits Last Quarter Despite Continued Sales Decline
iPhone sales may have declined for three consecutive quarters, but the latest data from research firm Strategy Analytics suggests Apple is unsurprisingly still doing exceptionally well in the smartphone market.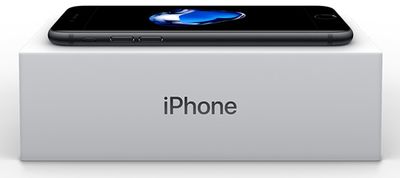 Apple captured a record 91% of profits in the worldwide smartphone market in the third quarter, or $8.5 billion of the overall $9 billion in profits recorded by all vendors combined, according to Strategy Analytics.
Apple's biggest competitor Samsung was nowhere to be found on the list, as Chinese smartphone makers Huawei, Vivo, and OPPO took the second, third, and fourth spots respectively with between 2.2% and 2.4% of profits.
"Apple's ability to maximize pricing and minimize production cost is hugely impressive and the iPhone continues to generate monster profits," said Linda Sui, Director at Strategy Analytics. "Huawei, Vivo and OPPO are the next three most profitable smartphone vendors globally this quarter, but they are still a long way behind Apple."
Apple's profit margin is impressive given no other smartphone maker generated more than $200 million in profits during the quarter, according to Strategy Analytics. Apple's share of profits was some 40× larger than its closest competitor.


iPhone sales declined on a year-over-year basis in the second, third, and fourth quarters of the 2016 fiscal year, after rising only marginally during the first quarter, which makes Apple's record-breaking smartphone profits even more impressive.
BMO Capital Markets analyst Tim Long previously estimated Apple captured 103.6% of smartphone industry profits in the third quarter. Long's estimate factors in companies that lost money during the quarter, placing Apple above 100%.