McLaren Confirms Talks With Apple, But They 'Never Matured to Definitive Proposition'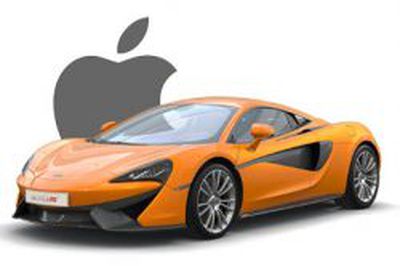 In late September, the Financial Times reported Apple was considering a full takeover of McLaren Automotive or a strategic investment in the British supercar maker.
The New York Times and Bloomberg separately reported talks were underway as well, noting Apple was more likely to make a large investment in McLaren rather than buy it.
Two months later, it now turns out those reports were accurate. In an interview with Reuters, McLaren Automotive CEO Mike Flewitt confirmed McLaren was in discussions with Apple, but he said the talks never progressed towards a definitive proposition. He also ruled out a takeover bid from Apple.
"There wasn't a bid from Apple," said Flewitt. "They visited. We talked. We talked about what they did. We talked about what we did. They toured. It never matured to a definitive proposition," he said.
McLaren previously said it was "not in discussion with Apple in respect of any potential investment," a seemingly purposefully vague statement that did not rule out discussions between the companies entirely. Financial Times reporter Tim Bradshaw rightly stood by his story despite McLaren's statement.
Apple's interest in McLaren may have diminished as the iPhone maker's ambitions reportedly no longer include building its own car "for now." Under the leadership of Bob Mansfield, Apple's automotive team has reportedly shifted its focus towards developing an underlying system and technologies for autonomous vehicles.
McLaren, headquartered in Woking, Surrey, manufactures high-performance sports cars, including the P1 and F1 models that look similar to Formula One race cars. The carmaker produced just 1,654 vehicles last year, some costing as much as $1 million apiece. Apple marketing chief Phil Schiller is said to own a McLaren.
McLaren has a Formula One team itself that competes under the name McLaren Honda, winning more F1 Grand Prix races than any other team since 1966. Formula One itself was sold to U.S.-based Liberty Media for $4.4 billion in August. McLaren Automotive and McLaren Racing are subsidiaries of McLaren Technology Group.
(Thanks, OllyW!)