Apple in Talks to Acquire Luxury Carmaker and Formula One Team McLaren [Update: McLaren Denies]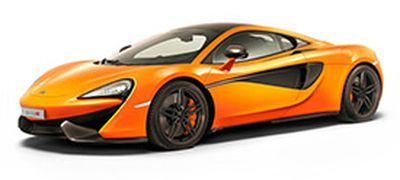 Apple has approached British luxury carmaker and Formula One team McLaren about a potential acquisition, likely to be valued at between $1.3 billion and $1.9 billion, according to Financial Times.
Apple is reportedly considering a full takeover of McLaren, or a strategic investment in the company, likely in an effort to bolster its widely rumored automotive project. Apple is said to be interested in McLaren's automotive-related technology, engineering prowess, and patent portfolio.
The California technology group, which has been working on a self-driving electric vehicle for more than two years, is considering a full takeover of McLaren or a strategic investment, according to three people briefed on the negotiations who said talks started several months ago.

A tie-up with McLaren, whose expertise ranges from automotive engineering and on-board computer systems to novel chassis materials such as carbon fibre and aluminium, could accelerate Apple's secretive automotive project. Apple and McLaren declined to comment.
McLaren, headquartered in Woking, Surrey, manufactures high-performance sports cars, including the P1 and F1 models commonly used for racing. The carmaker produced just 1,654 vehicles last year, some costing as much as $1 million apiece. McLaren has a Formula One team itself that competes under the name McLaren Honda, winning more F1 grand prix races than any other team since 1966.
Apple has reportedly laid off dozens of employees as it seeks to repurpose its secretive automotive project, now believed to fall under the leadership of longtime Apple executive Bob Mansfield. At time, it was said that Apple is focusing more heavily on developing underlying technologies for autonomous vehicles, perhaps allowing it to partner with or purchase an automaker like McLaren in the future.
Formula One itself was sold to U.S.-based Liberty Media for $4.4 billion earlier this month.
Update: McLaren denies that it is in talks with Apple in a statement given to The Verge: "We can confirm that McLaren is not in discussion with Apple in respect of any potential investment."
Update 2: According to The New York Times, Apple is also in discussions with Lit Motors about a potential acquisition. Lit Motors produces self-balancing electric motorcycles. Several former Lit Motors engineers work at Apple already.