Apple 'Not Interested' in Outbidding AT&T to Acquire Time Warner
Apple is "not interested" in buying media company Time Warner currently, according to "people familiar with the thinking at the company" who spoke today with CNBC. Two weeks ago, AT&T announced its interest to purchase Time Warner for $85.4 billion, but as noted today, the regulatory process taken in such acquisitions "could last for months," and at any time another company could swoop in with a better offer. As of now, that won't be Apple.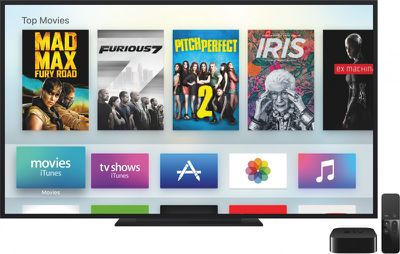 The news comes from David Faber on CNBC's market coverage business show "Squawk on the Street:"
The question of course that has come back to focus on Apple. In fact Bewkes asked on the call were there any companies this year that showed interest in acquiring Time Warner. Mr. Bewkes' answer was let's focus on AT&T. What I can tell you about Apple guys, is right now, according to people familiar with its thinking, it's not interested. Apple is not interested in buying Time Warner at present. Now, these things go on for months and months, this regulatory review's going to take at least a year. The deal will not close. Certainly if you're in Apple, things could change. You watch the stock price as you see how things progress.

But anybody expecting an overbid from Apple at this point, certainly, it is not coming. Again, they are sort of not interested at this time. And it doesn't appear that there would be any other potential interest. Google certainly had been mentioned at one point or another. But right now, it's AT&T's, it will be AT&T's, and the question is do they get it through, what conditions do they agree to in order to get it through the regulators.
On the same day of AT&T's deal, it was reported that Apple was closely "monitoring" the workings between AT&T and Time Warner, especially due to its potential impact in regards to television deals that Apple could make with both companies. Back in January, an initial rumor suggested Apple was looking to buy Time Warner itself, most likely to bolster its rumored cord-cutting streaming TV service, but negotiations eventually stalled and the two companies ceased discussing a potential partnership.
Following the news coming out of AT&T's offer, last week investment banking firm Goldman Sachs reportedly began pushing Apple to put in a rival bid to beat AT&T's and acquire Time Warner for itself. Goldman Sachs was "left on the sidelines" as an advisor in AT&T's bid, but it's still unclear why the firm would heavily encourage Apple to enter an acquisition offer of its own.
Sources were reported as saying that Goldman Sachs was "freaking out trying to convince Apple to come in." A connection between the banking firm and Apple lies in the latter company's 2009 hiring of Goldman Sachs banker Adrian Perica, who now heads up Apple's mergers and acquisitions practices.
Networks like CNN, HBO, TBS, TNT, NBA TV, Cartoon Network, and Warner Bros. are all under Time Warner's umbrella, making it an enticing acquisition for multiple companies looking to bolster an existing, or upcoming, streaming package. Although AT&T appears to be the frontrunner, The Wall Street Journal originally reported that "a host of other contenders" were interested in Time Warner, including Google at one point.