Foxconn Testing Wireless Charging Modules for iPhone 8
Apple manufacturing partner Foxconn is testing wireless charging modules intended for use in the 2017 10th anniversary iPhone, according to Nikkei. However, Nikkei's source says the feature's inclusion into the iPhone 8 is dependent on yield rates.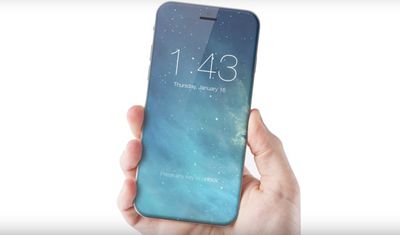 "But whether the feature can eventually make it into Apple's updated devices will depend on whether Foxconn can boost the yield rate to a satisfactory level later on," the source said.
The modules are intended for the 2017 iPhone, but it's unclear whether all 2017 iPhone models will include wireless charging or whether it'll be reserved for higher-end Plus models.
In January, it was reported that Apple was exploring extended range wireless charging for the 2017 iPhone. Extended wireless charging is seen as superior to existing wireless charging solutions because it does not require the device to be as close to a charging mat or source. In February, there was speculation that Apple was working with Energous, the company behind WattUp, a wireless charging technology that uses radio waves to charge devices up to 15 feet away, on wireless charging technology.
Apple has also been hiring engineers experienced in wireless charging in recent months. In May, the company hired two engineers from uBeam, a startup focused on a wireless charging technique that uses ultrasonic waves to charge electronic devices by converting those waves into electricity.
The Cupertino company has also filed many patents for wireless charging technology, though it has publicly downplayed the usefulness of wireless charging, largely due to the need of a charging mat plugged into a wall.
The 2017 iPhone, which is expected to feature a major redesign with a glass body and edge-to-edge OLED display that integrates a Touch ID sensor and front-facing camera, will arrive in September 2017.