Apple Has Created 'Detailed Mockups' of iMessage for Android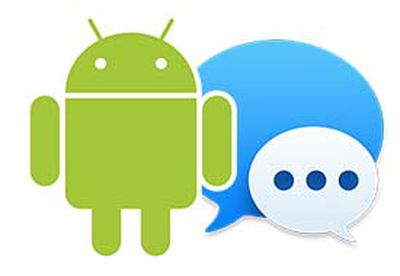 Earlier in the year, rumors began swirling around the possibility Apple might launch a version of iMessage for Android smartphones due to the company's increased focus on services, "which means opening up certain avenues beyond its own iOS and OS X platforms."
The original report pointed to a potential announcement at WWDC, which came and went with no such news, and an Apple executive later commented that keeping iMessage on iOS has the understandable advantage of helping sales for iPhones and iPads.
In a larger piece today discussing the degree to which iMessage's "stickiness" is acting as the glue to help keep users loyal to iOS, Daring Fireball's John Gruber briefly outlined these previous rumors and provided further fuel to the flames. Gruber mentioned that he's "heard from little birdies" that a handful of "detailed mockups" of iMessage for Android have been shared around Apple.
The user interface of the Android app is said to have gone through numerous designs, from one that looks identical to the version on iOS, to another that has a "pure Material Design," using Google's design language it developed a few years ago. Gruber still thinks iMessage on Android "might happen sooner or later," mainly because of iMessage's new monetized Messages App Store, which could net Apple increased income in its already profitable services category if it translated the app to Android.
I've heard from little birdies that mockups of iMessage for Android have circulated within the company, with varying UI styles ranging from looking like the iOS Messages app to pure Material Design.
Apple undoubtedly creates mockups for all types of products and services, the vast majority of which never make it to release, and it's unclear exactly how far along the iMessage for Android preliminary designs were at the time of their circulation through Apple, or when exactly that occurred. Still, Gruber notes that while an Android version of iMessage "may never see the light of day," even the existence of such mockups "strongly suggests that there's no 'of course not' to it."
Apple currently distributes three apps on the Google Play store for Android, including Apple Music, Move to iOS for users who are transitioning from an Android smartphone to an iPhone, and Beats Pill, an app used to interact with a Beats Pill speaker. Apple CEO Tim Cook has said Apple Music is Apple's way of testing the water ahead of bringing additional Apple services to other platforms, so it's a possibility that iMessage could be one of those services.