Earlier in the year, Apple announced that it would be spending $2 billion on two new data centers in Europe, with one located in Ireland and another in Denmark. New information has emerged today regarding the second data center in Denmark, which will be located in Foulum (via The Copenhagen Post).
Foulum is a small town outside of Viborg -- a larger a city in central Jutland, Denmark -- where the agricultural research facilities of Aarhus University are located. This will be helpful for Apple, since the company also recently announced a partnership with the Aarhus University on a new biogas research and development project.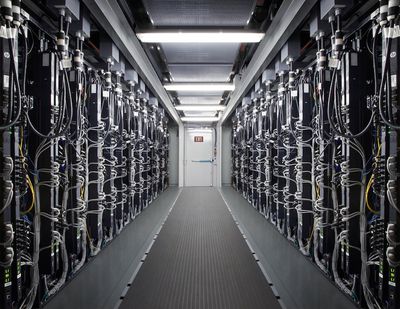 The research will look into how to convert biogas into electricity through the use of fuel cells, and the help of various agricultural waste materials provided by local farmers.

Foreign Minister Kristian Jensen said the new collaboration is "an excellent follow-on to Apple's billion investment in the data centre".

"The new partnership is a good example that [ministry investment organization] Invest in Denmark's targeted efforts to attract data centre investments to Denmark is producing excellent results. It also illustrates that data centre investors often wish to contribute to research into and the expansion of the renewable energy capacity in Denmark to the benefit of everyone," Jensen said in a statement.
At 6.3 billion kroner, the 166,000-square-meter data center is the "largest foreign capital investment in Danish history." Similar to the Irish data center, the one in Denmark will help power Apple's online services in Europe, including the iTunes Store, App Store, Apple Music, iCloud, and more. The current projections for the project prepare it for an operational launch date sometime in 2017, and construction is expected to continue through 2026.
Throughout 2016, Apple had a rough time preparing its data center in Ireland, facing multiple objections to the facility's potential harmful ramifications for the nearby wilderness. In August, however, the Cupertino company finally got approval for its Galway County, Ireland data center. Apple's plan was to originally have the Irish data center up and running by early 2017, but since its first proposal in September 2015 and the ensuing blockades, it's expected that goal has been pushed further back.