Verizon iPhone 7 Users Afflicted With LTE Connectivity Problems
A growing number of Verizon subscribers are complaining about a serious issue that causes them to regularly lose LTE connectivity on their iPhone 7 and iPhone 7 Plus devices, suggesting a major bug that needs to be resolved by either Apple or Verizon.
There are dozens of complaints from Verizon customers who have purchased either an iPhone 7 or an iPhone 7 Plus on the MacRumors forums, Reddit, and the Apple Support Communities.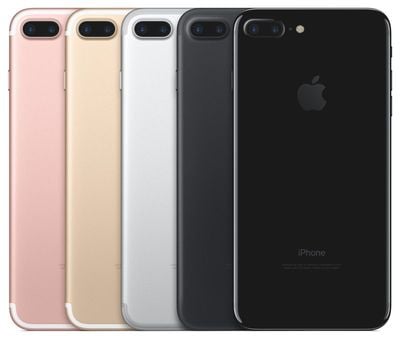 Phones from other carriers may also be experiencing the same problem, as there are also complaints from some AT&T subscribers. The problem appears to be limited to Apple's newest devices, with those who have earlier iPhones not reporting connectivity issues. As described by Reddit user Kangalex:
wow same exact issue. i have noticed that when my phone is out of wifi range, it will never automatically connect to LTE but rather get stuck at 3G until I put into airplane mode to reset the network connection. its really annoying and verizon swapped out the sim for me but mentioned that if this issue keeps happening they will replace the device for me. was starting to think that it was my phone that was defective but looks like a software issue =\
Affected customers are seeing their LTE connectivity cut out at regular intervals, leaving them stuck with 3G/1X speeds or no signal at all. This can cause calls to disconnect when VoLTE is in use in addition to interrupting data usage. Turning off VoLTE can avoid dropped calls, but it does not address the underlying problem.
There appears to be no clear fix for the issue, and customers have been complaining of being routed between Apple and Verizon with neither company offering a solution. Restarts, sim swapping, turning off HD voice, and putting the iPhone in Airplane Mode appear to resolve the issue temporarily, but it returns. Apple and Verizon have swapped out devices for some affected customers, but their new devices have the same problem.
Customers who are experiencing the issue say that the problem is exacerbated by switching between towers, as one might do when traveling in a moving car, and that it is not fixed in iOS 10.0.2 or in the iOS 10.1 beta.
One customer was told it was an Apple software issue, and according to several others, Verizon is aware of the problem and is working with Apple on a fix.
Update: While Verizon users have generated the highest number of complaints about this issue, customers on other carriers around the world have also experienced it.