UPS Working to Expedite iPhone 7 Deliveries Following Weather and Mechanical Delays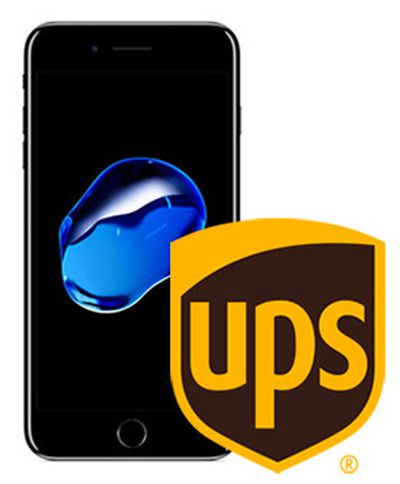 Yesterday, we reported that some iPhone 7 and iPhone 7 Plus shipments have experienced irregular movement or delays during delivery between China or South Korea and their final destinations in the United States.
UPS has since confirmed to MacRumors that a small number of deliveries were impacted due to a mechanical problem and weather delay, while it is still investigating the reason for erroneous tracking notices.
UPS experienced a mechanical problem on one flight and a weather delay on another flight containing iPhones. The cargo was redirected, but not in time to avoid minor delays in residential deliveries of these packages. None of the phones were returned to their origin or routed on extraneous legs of the journey to their final destination.

We are still investigating the reason for the erroneous tracking notices. When the packages receive their next physical scan at a UPS facility, the ups.com tracking information will be updated to reflect the next planned delivery date. UPS is working to expedite these deliveries as rapidly as possible. The updated delivery date may be improved and another status update posted. To be informed of latest status, consumers can request text or email notification by selecting the "Notify me with Updates" feature when tracking their shipment on ups.com.
Apple began accepting iPhone 7 and iPhone 7 Plus pre-orders on September 9, and it took less than 20 minutes for supplies of popular models to begin selling out. iPhone 7 Plus and Jet Black models have been most constrained, but some customers originally quoted October to November delivery dates for Jet Black iPhone 7 Plus models have seen their orders ship sooner than expected.