Apple senior vice president Eddy Cue, who oversees services like the iTunes Store, Apple Music, Apple Pay, Siri, iCloud, and Apple Maps, received nearly $60 million in company stock earlier this week, as scheduled, according to Securities and Exchange Commission documents filed electronically today.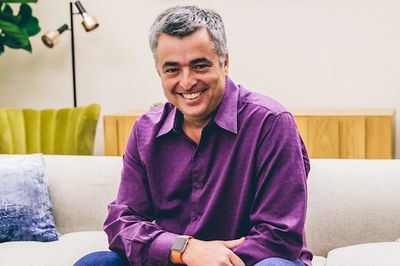 Specifically, 525,000 of Cue's restricted stock units converted into common shares on September 21, worth $59.6 million based on AAPL's closing price of $113.55 on Wednesday. The shares represented the final 75% of 700,000 restricted stock units awarded to Cue in November 2011. The first 25% vested on September 21, 2014.
Cue was originally awarded 100,000 RSUs, but the compensation package became 700,000 RSUs when AAPL split 7-for-1 in June 2014.
256,305 shares were withheld by Apple to satisfy the minimum statutory tax withholding requirements on vesting of RSUs. Cue gifted the remaining 268,695 shares that vested, worth approximately $20.2 million, to a family trust as he did when 350,000 of his RSUs, worth $36.1 million at the time, vested in August 2015.
Cue joined Apple in 1989 and was promoted to Senior Vice President of Internet Software and Services by Apple CEO Tim Cook in September 2011.