iPhone 7 Plus Seeing its Widest Availability Yet Across United States
Just one week after Apple said there would be no iPhone 7 Plus stock on launch day for walk-in customers, in-store availability of the dual-camera smartphone has reached its widest level yet across the United States. iPhone Upgrade Program members can use Apple's online reservation system to secure their model for in-store pickup, or visit an Apple location as a walk-in customer.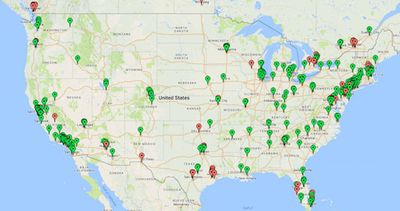 iPhone 7 Plus stock at Apple Stores in the U.S. on Thursday
iStockNow
, a website that uses Google Maps to visualize the
real-time status of iPhone availability
at Apple Stores, currently shows iPhone 7 Plus models in select colors and storage capacities available in dozens of states, such as California, Connecticut, Florida, Illinois, Massachusetts, New York, the Carolinas, and Texas. Jet Black models, however, remain out of stock at stores across the country.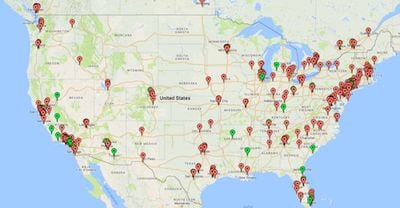 iPhone 7 Plus stock at Apple Stores in the U.S. on Tuesday
iPhone 7 Plus models in select storage capacities and colors, sans Jet Black, are also available in Canada at Eaton Centre in Toronto, Markville Shopping Centre in Markham, Upper Canada Mall in Newmarket, Masonville Place in London, Rideau Centre and Bayshore Shopping Centre in Ottawa, and Place Sainte-Foy in Québec City. Availability in western provinces should be updated around 8:00 a.m. local time.
Reserve and Pick Up in Canada is not tied to the iPhone Upgrade Program, and simply allows customers to reserve and pay for an iPhone at a local Apple Store, with a 30-minute check-in window. Activation is available for carriers like Bell, Rogers, and Telus, or customers can buy an iPhone outright and use their own SIM card. Make sure to have a piece of government-issued ID with you upon pickup.
iPhone 7 Plus availability could change at any time. iPhone 7 models remain more widely available in both the U.S. and Canada.