Apple Releases First iOS 10.1 Beta to Public Beta Testers With Portrait Mode for iPhone 7 Plus
Apple today seeded the first beta of an upcoming iOS 10 update to public beta testers for testing purposes, just under two weeks after releasing iOS 10 to the public and one day after providing the iOS 10.1 beta to developers.
Beta testers who have signed up for Apple's beta testing program will receive the iOS 10 beta update over-the-air after installing the proper certificate on their iOS device.
Those who want to be a part of Apple's beta testing program can sign up to participate through the beta testing website, which gives users access to both iOS and macOS Sierra betas. Betas are not stable and include many bugs, so they should be installed on a secondary device.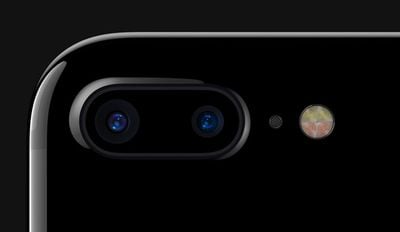 iOS 10.1 introduces a "Portrait" mode for the iPhone 7 Plus, which was first shown off when the iPhone 7 and iPhone 7 Plus debuted on September 7. Portrait mode is designed to mimic the kind of shallow depth of field images that can be taken with a high-end DSLR, with a front subject that stands out over a blurred background.
The two cameras in the iPhone 7 Plus capture images, which are scanned by the built-in image signal processor. Machine learning techniques are use to recognize people and/or foreground images, keeping people and main objects in while applying an artful blue or "bokeh" to the background.
Portrait mode is an iPhone 7 Plus-only feature because it requires two images to create a depth map. iOS 10.1 also likely includes bug fixes and behind-the-scenes updates to address issues that have popped up since release.
iOS 10 offers features like a redesigned Lock screen, a Siri SDK to allow third-party apps to integrate with Siri, and a completely overhauled Messages app with stickers, a full App Store, Digital Touch, Bubble Effects, and more. Other new additions include a dedicated "Home" app for HomeKit users, new facial and object recognition capabilities in Photos, and redesigned Maps and Apple Music apps.