T-Mobile Tells Customers Not to Install iOS 10 on iPhone 6, 6 Plus, and SE [Update: Fixed]
T-Mobile CEO John Legere says T-Mobile customers who own an iPhone 6, iPhone 6 Plus, or iPhone SE should not install Apple's iOS 10 update, released on Tuesday. According to Legere, iOS 10 is causing those three iPhone models to lose connection to the T-Mobile network.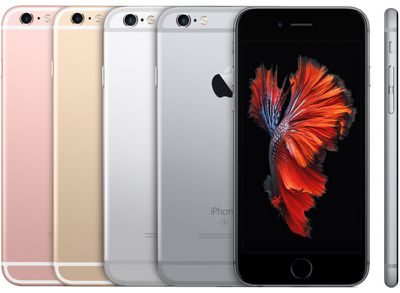 Legere's comments come following customer complaints that started circulating following T-Mobile's latest carrier update, 25.1. It was initially believed the problem was the carrier update on T-Mobile's end, but Legere says that's not the case.
Apple is working to resolve the issue with iOS10 for @TMobile customers. Don't download iOS10 if you currently use an iPhone 5SE, 6 or 6+ — John Legere (@JohnLegere) September 15, 2016
Apple is working to resolve the problem, but in the meantime, customers should avoid the update. T-Mobile
has offered a fix
for those who have already updated to iOS 10 and are experiencing connectivity issues -- restart. According to the company, the only way to resume connectivity is to restart the iPhone each time that it loses connection.
Apple is expected to have a fix ready in the next 24 to 48 hours.
Update: According to T-Mobile, Apple has fixed the issue for customers who were experiencing disconnects.
Good news! iOS 10 fix is ready early. Go to Settings > General > Software Update (or > About if you already downloaded) and update away! — T-Mobile📱 (@TMobile) September 16, 2016
A T-Mobile Support document instructs users to go to Settings --> General --> About to install a new carrier update, 25.2.