Tim Cook Says Apple is 'Very Committed' to the Mac and to 'Stay Tuned'
Apple CEO Tim Cook has responded to a MacRumors reader's email about the lack of a long-awaited MacBook Pro refresh, stressing that he "loves the Mac" and that Apple is "very committed" to it. He told the customer, who wishes to remain anonymous, to "stay tuned," suggesting that updates to the Mac lineup are on the horizon.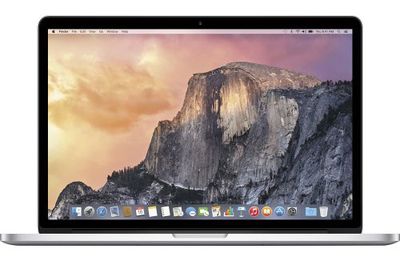 MacRumors cannot fully confirm the authenticity of the email, but it does appear to originate from Apple's corporate servers based on full headers we saw. Apple executives occasionally respond to customer emails, but it is possible the response was handled by Apple's executive relations or public relations teams.


An update to the Mac lineup at some point is inevitable, and the bigger focus is now on when that will happen. The latest word is that Apple will release new MacBook Pro and MacBook Air models with USB-C ports as early as October, while updated iMac models with an option for new AMD graphics chips are also in the works.
That report reiterated rumors that the new MacBook Pro will be thinner and include an OLED-based touch bar along the top of the flatter keyboard, which will present functions that dynamically fit the current task or application, as well as integrate Touch ID to enable users to quickly log in using their fingerprint.
Our own Mac Buyer's Guide shows that it has been 479 days since the MacBook Pro was last updated, while the MacBook Air has not been refreshed in 550 days. Similarly, the Mac mini has not been refreshed in 694 days, while the Mac Pro is five days shy of 1000 days since its last update. iMacs stand at 332 days.