Apple Partnering With Sony to Bring Apple Pay to Japan
Apple is partnering with Sony to bring its Apple Pay payments service to Japan, reports Japanese news site Nikkei. As has been previously rumored, Apple will make future versions of the iPhone compatible with Sony's FeliCa technology to allow Japanese citizens to use Apple Pay for contactless payments at FeliCa-compatible terminals.
FeliCa is Sony's tap-to-pay format, which has been widely adopted in Japan. It's used to access the country's railway and bus system, and it's able to store e-money that can be used at vending machines, cafes, and other locations equipped with FeliCa systems. FeliCa is able to process transactions in a fraction of a second, making it suitable for use in a fast-paced transit environment.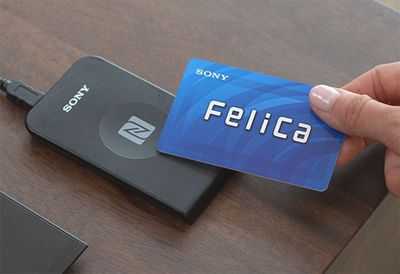 Users will also be able to store train tickets on their iPhones, letting them enter gates with a wave. Other proposed uses for the technology include integrating membership cards and replacing security key cards. Apple's foray into Japanese smartphone payment services will promote broader adoption of compatible terminals at retailers and event venues. Foreign travelers may be able to use foreign iPhones to make payments as well.
The new iPhone is expected to be equipped with the technology needed to allow it to interface with FeliCa payment terminals, but according to Nikkei, Apple Pay is not likely to launch until Japan until next year. Instead, a gradual rollout is expected.
Apple still needs to negotiate fees with financial institutions in Japan and establish deals with retailers and service providers that use the FeliCa readers, a process that will take some time.
Apple Pay is currently available in nine countries including the United States, United Kingdom, China, Australia, Canada, Switzerland, Hong Kong, France, and Singapore. Apple Pay vice president Jennifer Bailey has said Apple is "working rapidly" to expand the service to additional countries in Asia and Europe.