Apple Working on Special Version of iPhone for Japan, Will Include FeliCa Tap-to-Pay Chip
Apple is developing a version of the iPhone for Japan that includes one of Sony's FeliCa chips to enable contactless transit payments, reports Bloomberg.
FeliCa is a tap-to-pay format developed by Sony and built into cards that are used to access Japan's railway and bus system. FeliCa is faster than Apple Pay, allowing transactions to occur in a fraction of a second, which makes it suitable for use in a fast-paced transit environment. It's also able to store e-money that can be used at vending machines and cafes across the country.
Apple plans to work with several transit card providers to create virtual versions of FeliCa transit cards that can be stored in the Wallet app on the iPhone and used in place of a physical card.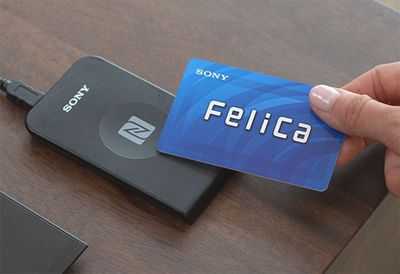 The FeliCa chip will let customers in Japan store their public bus and train passes on their iPhones. Users would then be able to tap their phones against the entrance scanners instead of using physical cards. While the FeliCa chip is the standard technology underlying the service, there are several different providers of transit payment cards based on the type of transit and areas within Japan.
The addition of a FeliCa chip to the iPhone will help Apple make inroads into the mobile payment market in Japan, which is dominated by the standard. 1.9 million payment terminals in the country have already adopted FeliCa and FeliCa terminals saw 4.6 trillion yen ($46 billion) in transactions in 2015.
The FeliCa payment feature could be available as soon as next month, built into the iPhone 7 and iPhone 7 Plus that Apple plans to unveil in early September. Bloomberg warns, though, that Apple could potentially delay the feature's launch until next year should discussions with Japanese payment networks fall through.