New Beats Products to Debut Alongside iPhone 7 on September 7
Apple plans to unveil new Beats by Dre products at its upcoming event set to be held on September 7, reports iGeneration. The news comes courtesy of an email that was mistakenly sent to the site from the Beats PR team, which iGeneration originally provided a screenshot for but was asked to remove.
The email announced the Apple event and specifically said "a selection of new Beats by Dre products will be unveiled."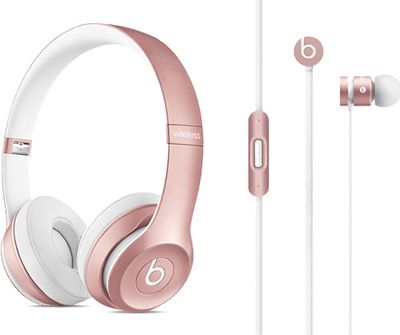 It isn't known what new Beats products Apple has in the works, but it seems likely the company will debut both new wireless headphones and Beats headphones that adopt Lightning connectors, as the iPhone 7 and 7 Plus will not have a headphone jack. Apple was recently granted a number of product certifications from the Eurasian Economic Union, and three new Beats headphone models were among them.
Apple is also working on a set of wireless "AirPods" earbuds, which are not likely to be sold under the Beats brand. It is not clear if the AirPods are going to be announced at the September 7 event, but rumors suggest they are fully wireless with no connective cord between the earpieces, much like the Bragi Dash.
It appears Apple plans to offer a range of different jack-free headphone solutions for iPhone customers alongside the iPhone 7 and the iPhone 7 Plus. Along with new Beats and the rumored AirPods, Apple is also said to be planning to ship its two new smartphones with Lightning-equipped EarPods.