Australian Retailers Back Banks' Right to Negotiate With Apple
Australian retail giant Coles, the Australian Payments Clearing Association (APCA), and the Australian Retailers Association have all expressed their support to allow some of the country's banks to collectively negotiate with Apple over access to its NFC-based digital payment technology (via ZDNEt).
Last month, Commonwealth Bank, National Australia Bank (NAB), and Westpac lodged a joint application with the Australian Competition & Consumer Commission (ACCC) to negotiate with Apple because they want to be able to use digital wallets they have already financed and developed, rather than be tied into using just Apple Pay.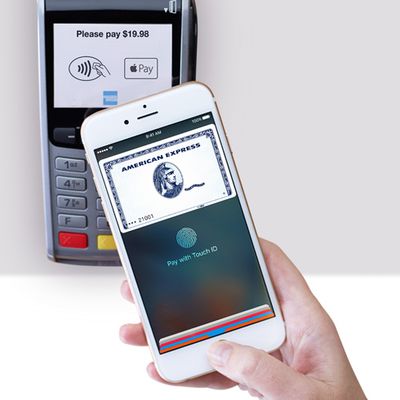 Apple lambasted the banks over the application, and last week the request was denied by the ACCC to give the antitrust regulator more time to consult and consider the views of all the parties involved.
However, in a letter of support sent to the ACCC, retailer Coles argued that giving the banks the ability to negotiate with Apple will enhance the experience for customers, as well as improve the transparency of costs related to credit card processing fees.

We believe the ability to tailor solutions for customers and provide them with greater value should be the driver for customer choice and not a technical lockout that many consumers may not have realized would be imposed when they purchased their mobile device.
The APCA also backed the banks, claiming enabling them to negotiate will encourage greater innovation and enhance competition in the payments markets, and ultimately deliver benefits to consumers and merchants.
"We consider that the exclusivity and restrictions on access to platforms and functionality, by contrast, may tend to stifle innovation and competition," it said.
Meanwhile, retail body ARA argued that if Apple allowed the banks to put their mobile banking apps onto the iPhone, it would give consumers the option to choose.
"We would like to see all customers have a choice of mobile wallets and payment services using the mobile phone they already have and the bank debit and credit cards and loyalty cards they already use," the ARA wrote.
PayPal also wrote to the ACCC, but rather than endorsing the banks' request for negotiations, it said the original application's definition of "mobile wallet" was too broad. The digital payments giant also wrote that the APCA's voluntary Third Party Digital Wallet Security Industry Guidelines should not be mandated without open discussions on standards.
Apple's opinion on the matter remained the same: the company believes the original application shows the banks want to maintain complete control over their customers and blunt Apple's entry into the Australian market.