Apple Working on Wireless Earbuds With Custom Bluetooth Chip for Longer Battery Life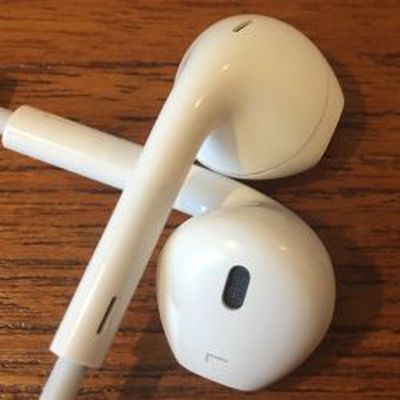 Apple is working on wire-free earbuds built around a custom Bluetooth radio chip that will result in a longer battery life than is possible with traditional Bluetooth chips, reports Forbes.
Citing a source with knowledge of Apple's plans, Forbes says Apple has spent the last several years working on a custom Bluetooth chip that's designed to solve the battery life problems that plague existing wireless earbuds.
The low-power Bluetooth chip comes from technology developed by Passif Semiconductor, a startup Apple purchased in 2013. But the project has hit performance snags. Apple originally planned to launch the Bluetooth gadget in 2015, but Bluetooth performance issues stalled the release, the source told FORBES. "The way it works at Apple is if it doesn't work 100%, it gets cut," the source said. Whether Apple's wireless earbuds arrive with a custom Bluetooth chip by Apple, or instead use a third-party supplier is still unknown.
This isn't the first time we've heard about Apple's work on wire-free earbuds. Back in January, a rumor unveiled Apple's earbud plans, pointing towards Bragi Dash-style wireless Bluetooth earbuds with a battery life of approximately four hours. According to that rumor, the earbuds will also charge through an included carrying case that serves as a rechargeable battery, further extending battery life.


In recent years, Apple has delved into developing its own chips to reduce its reliance on third-party vendors, cut down on supply chain issues, and drive technology improvements. Apple has been developing its own ARM-based CPUs for mobile devices since 2010, so a move into other chip categories is unsurprising.
Rumors indicate Apple will remove the headphone jack in the iPhone 7, pushing consumers towards wireless headphones and Lightning-based headphones, so the timing is right for the release of new wireless earbuds. According to Forbes, the earbuds could potentially launch in September alongside the new iPhone 7, but the site's source was not able to confirm a launch date.
Based on trademark filings discovered by MacRumors, Apple may be planning to name its rumored wireless earbuds "AirPods."