Apple and Broadcom have jointly filed counterclaims against the California Institute of Technology in an ongoing Wi-Fi-related lawsuit, denying any alleged infringement of the technologies and urging the court to invalidate the asserted patents, according to court documents filed electronically this week.


Apple argued that Caltech did not file the lawsuit until May 26, 2016, more than six years after the publication of the 802.11n wireless standard, and thereby the time limit to collect damages has passed under U.S. law. It also argued that Caltech does not make, use, or sell any product that practices any claim of the asserted patents.
Caltech's patents, granted between 2006 and 2012, are highly technical and relate to IRA codes that utilize simpler encoding and decoding circuitry for improved data transmission rates and performance. The technologies are implemented in both the 802.11n and 802.11ac Wi-Fi standards used by many Apple products.
The asserted patents include U.S. Patent No. 7,116,710, U.S. Patent No. 7,421,032, U.S. Patent No. 7,916,781, and U.S. Patent No. 8,284,833.
In a May 2016 court filing with the U.S. District Court for Central California, Caltech accused Apple of selling various Mac, iPhone, iPad, and Apple Watch models, along with other Wi-Fi products, that incorporate those IRA/LDPC encoders and/or decoders and thereby infringe upon the four asserted patents in question.
Apple provided a series of other defenses, including Caltech's failure to disclose prior art, which is any information or evidence that might be relevant to a patent's claims of originality, with the U.S. Patent and Trademark Office. In this case, Apple said Repeat-Accumulate codes ("RA codes") were well known prior to IRA codes.
Apple and Broadcom, one of the company's main suppliers of Wi-Fi chips for select MacBook Air, MacBook Pro, iMac, iPhone, iPad, and Apple Watch models, have demanded a jury trial in the lawsuit. The case is officially titled "California Institute of Technology v. Broadcom Limited et al" on the docket.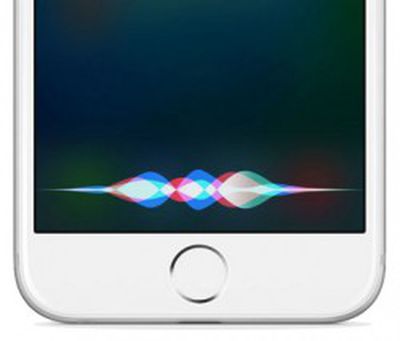 Apple Settles With Dot 23 Technologies
Dot 23 Technologies, LLC has filed a motion to dismiss a patent lawsuit against Apple with the U.S. District Court for Eastern Texas. The two companies have agreed to settle out of court, but the specific terms of their agreement have not been publicized.
Dot 23, a Texas-based entity that generally fits the description of a "patent troll," filed suit against Apple in January, claiming that Siri on iPhone and iPad violated a trio of its patents related to voice dialing and recognition. The firm was seeking damages of an unspecified amount plus interest and fees in the case.