iPhone 7 and 7 Plus Pre-Orders Could Start September 9
Over the weekend well-known mobile phone leaker Evan Blass predicted that the iPhone 7 and 7 Plus would release the week of September 12. A short time later, he predicted that it should launch on Friday, September 16. Today, Blass has followed up and reported that pre-orders would take place on Friday, September 9.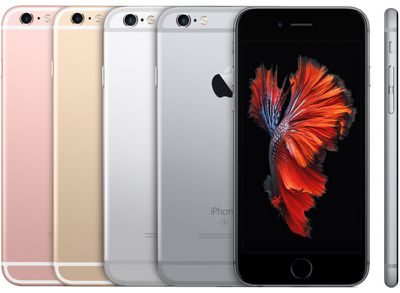 Apple typically announces the newest iPhone a couple days before pre-orders start. With September 5 being Labor Day, it's likely Tuesday, September 6 would be the day of Apple's iPhone 7 event. The dates roughly line up with Apple's usual pattern for iPhone releases. Last year, Apple announced the iPhone on September 9, started pre-orders on September 12 and released it on September 25.
Blass is well known for leaking details and images from Android smartphones well before official confirmations. A couple days before predicting the release week of the iPhone 7 and 7 Plus, he revealed that the codenames for Apple's new smartphones are "Sonora" and "Dos Palos."
This year's iPhone models are
not expected
 to feature significant design changes aside from the loss of the headphone jack. Instead, Apple is said to be introducing major new features for the 10th anniversary
iPhone 8
. The 4.7-inch iPhone 7 is expected to get an improved camera and optical image stabilization while the 5.5-inch iPhone 7 Plus may gain a
dual-lens camera system
and 3 GB of RAM.
Other rumored features for the iPhone 7 and 7 Plus include a faster TSMC-made A10 processor, repositioned antenna bands, faster LTE and Wi-Fi, a slightly larger battery, and a minimum 32 GB of base storage.