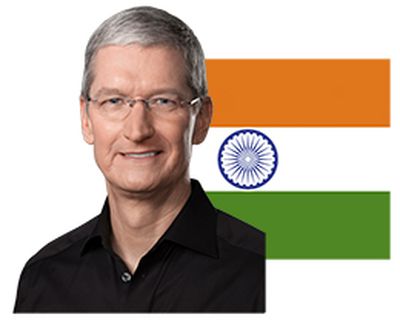 Earlier this year, Apple announced plans to build an iOS App Design and Development Accelerator in Bengaluru, India, for the purpose of supporting engineering talent within the Apple ecosystem and giving developers tools to "create innovative apps for customers around the world," according to CEO Tim Cook.
A few new details about the development center have emerged today, including news that Apple has leased more than 40,000 square feet of space for the Bengaluru offices.
According to sources speaking with The Economic Times, the new Apple center will cover two floors at Galleria, located in North Bengaluru. The office space Apple is interested in is owned by Standard Brick Tile Company, and includes other companies like Atkins and Comviva as tenants within the building.

Tens of thousands of developers in India make apps for iOS, the mobile operating system that is the foundation for iPhone, iPad and iPod touch.

The company said Apple's team would work to inspire and instruct developers on best practices, help them hone their skills and transform the design, quality and performance of their apps on the iOS platform
Apple's current plan is to open the new iOS App Design and Development Accelerator sometime in early 2017. The space in Bengaluru will be the second biggest of Apple's facilities in India, following the company's proposed 250,000 square foot campus in Hyderabad. That location will be the focus of developments in Apple Maps, with up to 4,000 employees expected to be hired at the site, which will cost the company $25 million to build.