Apple Likely Acquired Cloud-Based Music Provider Omnifone [Updated]
One of Apple's latest acquisitions appears to be cloud-based music provider and Omnifone, according to an inside source that shared knowledge of the purchase with MacRumors. Earlier this month, a Music Ally report suggested UK-based Omnifone's tech business and assets had been purchased by a mystery buyer for $10 million, and it seems that buyer is Apple.
According to documents covering the sale, Omnifone's alluring patent portfolio was not purchased by Apple, nor were debts or investments, but terms included a "royalty bearing license" that Omnifone says will help it determine the value of its full range of patents. Omnifone has a number of patents relating to downloading music, digital rights management, and generating recommendations that are potentially appealing to streaming music companies.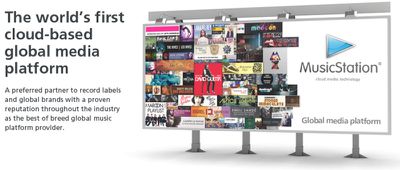 Omnifone operated a cloud platform powering its own MusicStation service and serving as the backbone for music services launched through partnerships with mobile carriers like LG, Samsung, Vodafone, BlackBerry, Sony, and more.
Omnifone, for example, powered Samsung's Milk music service in certain locations and it was licensed by PonoMusic to power the PonoMusic Store, which is temporarily unavailable as of today following Apple's purchase of Omnifone. Following its acquisition, Omnifone has abruptly ended all of its partnerships.
One of our key infrastructure partners - Omnifone - has recently been acquired by a large company. An impact of this purchase is that all Omnifone's supply relationships are being terminated, effectively immediately. Omnifone has been the exclusive content provider for PonoMusic.
Omnifone was placed into administration in May after it became clear the company could no longer pay its debts following the loss of clients like Sony and BlackBerry when Music Unlimited and BBM Music were shuttered. A total of 71 staff members were laid off as it sought a buyer for its technology assets.
Apple was believed to be interested in Omnifone's assets early on, with sources in May telling Music Ally Apple would make the purchase.
Update: The Loop's Jim Dalrymple says that according to his sources, Apple did not purchase Omnifone.