Apple Stores Promoting Apple Pay With Bonus $5 iTunes Gift Cards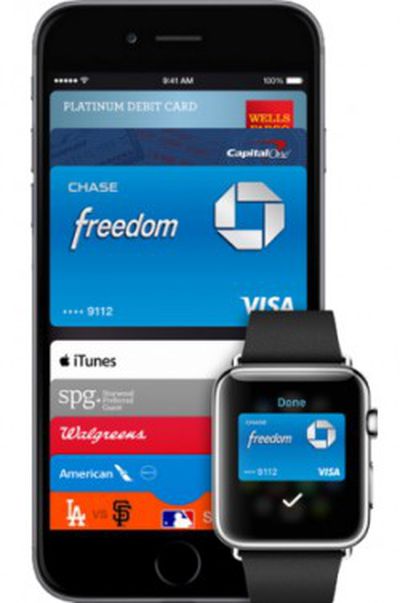 In Apple retail stores in the United Kingdom and the United States, Apple is running a promotion to encourage its customers to sign up for Apple Pay this week.
When making a purchase in store, Apple employees will ask customers if they would like to pay via Apple Pay. If a customer declines and does not have Apple Pay set up, employees will guide customers through the setup process to make the purchase and will offer a bonus $5 or £5 iTunes gift card for using Apple Pay as their payment method.
The $5 iTunes gift card is available for any purchase made in an Apple Store, whether purchasing an accessory, an Apple product, or an iTunes/Apple Store gift card. Should a customer need to return a product within the return period, the iTunes gift card will still be theirs to keep as a reward for having set up Apple Pay.
Apple's promotion comes just as Apple Pay has expanded to its eighth country, France. Apple Pay is now available in the United States, the UK, China, Australia, Canada, Switzerland, Singapore, and France, with availability planned for Hong Kong and Spain later in 2016.
In the near future, Apple Pay will see a major expansion as it becomes available for purchases made on the web on iOS devices and Macs.