Early Apple Pay Reception Tepid Outside of United States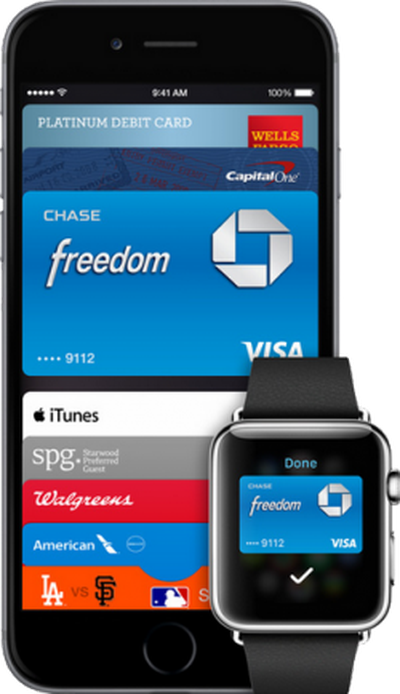 Apple Pay is seeing a lukewarm reception in many countries outside of the United States and is making just a "small dent" in the global payments market, according to a new report from Reuters.
In 2015, Apple Pay usage totaled $10.9 billion, most of which came from the United States. That figure is perhaps unsurprising as Apple Pay has been available in the United States since 2014 and only began rolling out to additional countries in 2015. Apple Pay is now available in the United States, the UK, China, Canada, Australia, and Singapore.
Though Apple Pay is in the early stages of adoption outside of the United States, it seems to be struggling to gain a foothold in the countries where it's now available. In China, Apple Pay has to compete with established payment services Alibaba and Tencent, and according to research conducted by Reuters, Chinese users have complained that using Apple Pay is not as seamless as WeChat, Tencent's payment service.
In Britain and Australia, contactless payment cards are in wide use, so iPhone users need to go to the trouble of adding their cards to Apple Pay. Juniper Research analyst Windsor Holden told Reuters that the prevalence of contactless cards makes it more difficult to persuade people to adopt Apple Pay.
"You have over 86 million contactless cards in circulation, you have to persuade Britons to register their cards to the (Apple Pay) service when they can already use them to make a contactless payment," Holden said
Bendigo Bank in Australia says it is experiencing "some unforeseen technical issues" accepting Apple Pay payments at select merchant terminals, something Apple Pay vice president Jennifer Bailey told Reuters was "not representative" of the Apple Pay experience.
Apple Vice President Jennifer Bailey said such experiences were premature and not representative. "Like any set of major technology changes, it takes time," she said. "We want to move as quickly as possible, we push it as quickly as possible."
In addition to a lukewarm reception in the countries where it is available, Apple Pay is seeing a slow global rollout due to the need to negotiate transaction fees with multiple partners. Apple makes approximately 15 cents for every $100 spent in the United States, but has had to negotiate lower fees in some countries. Apple has also faced resistance in locations like Australia, Canada, and the UK because banks in these countries are building their own competing payment products.
Apple Pay hasn't yet caught on globally, but Apple is "working rapidly" to expand Apple Pay to additional locations in Asia and Europe. Apple Pay is expected to debut in Hong Kong in the near future through a partnership with American Express, which will also bring the payments service to Spain later this year. Rumors and leaked documents also point towards negotiations to bring Apple Pay to France, Brazil, and Japan in the not-too-distant future.
In a recent interview with TechCrunch, Bailey said Apple considers a number of factors when deciding where to deploy Apple Pay, including the size of the Apple product market, credit and debit card penetration, and existing contactless payment coverage.