Philips today announced a new HomeKit-compatible Hue-branded lighting product, the Philips Hue White Ambiance. Like the standard Philips Hue lighting set, the White Ambiance ships with a HomeKit hub and bulbs, but it's aimed at people who want adjustable white light without a multitude of color options.
The Wi-Fi-connected White Ambiance bulbs feature "every shade of white light," from 6500k daylight to 2200k warm light, and they can be adjusted automatically throughout the day using light recipes, routines, and HomeKit scenes in the recently released Philips Hue app. The bulbs, rated at 800 lumens at 4000k, can also be controlled through HomeKit using Siri voice commands.

"We know how important white light is in the home; it is similar to natural day light and can help us to focus, feel more alert as well as wind down at night" says Sridhar Kumaraswamy, Business Leader Connected Home Systems at Philips Lighting. "With Philips Hue white ambiance, we are delivering a high quality connected light bulb that delivers the full spectrum of white light at the swipe of a finger, allowing consumers to fully benefit from the impact that white light can have on their wellbeing when at home."
Philips' White Ambiance Hue starter kit includes two Philips Hue white ambiance bulbs, a HomeKit-compatible bridge, and one wireless dimming switch that allows lights to be controlled from anywhere in the house without the need to open the iPhone app. The new Hue starter kit joins the standard kit that includes bulbs adjustable to any color or any shade of white and a simpler kit with white bulbs that are unable to be adjusted to different shades.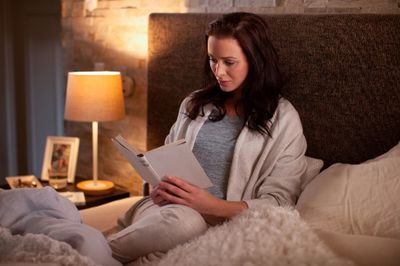 At $129.95 for the entire kit and $29.95 for a single bulb, the Philips Hue White Ambiance kit is more affordable than the standard Hue lighting kit, which is priced at $199 for the initial bridge and bulbs and $59.95 for individual bulbs. The White Ambiance starter kit is available from the Philips website starting today.