A couple weeks ago Vellum's James Pinkstone wrote on his blog that Apple Music and iTunes Match deleted 122 GB of his personal music collection. The post kicked off a wave of speculation about whether Apple Music intentionally deletes users' music. Apple eventually confirmed that the deletion was a glitch and that a fix was incoming. Today, Pinkstone wrote a blog post detailing how two Apple engineers named Tom and Ezra visited his home to try to recreate the problem.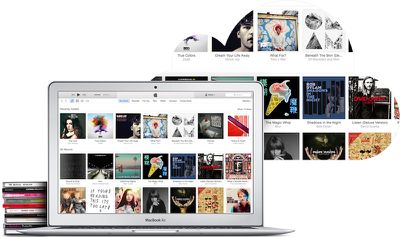 Before they arrived, Pinkstone said that Apple told him a couple of things: Amber, the Apple Support Representative who told him the music deletion glitch was a "feature" functioning as intended, was mistaken and the company was convinced the issue wasn't user error.
The engineers spent the day at Pinkstone's house researching the issue, telling Pinkstone to use Apple Music, iTunes and his personal library as he would in the past. The next day, Tom returned to collect the data logs and cleared any evidence of him being on the laptop. Apple's engineers weren't able to recreate the problem, though Pinkstone notes that they did think the issue was a glitch that needed to be combatted. Yesterday's iTunes 12.4 update includes safeguards to protect users from the music deletion bug.
Through an external drive connected to my laptop, we were now using a specialized version of iTunes in the hopes that the deletion would again occur; an idea that we knew may not pan out, since I'd had Apple Music for eight months before that first mass deletion. If something did go wrong, though, this version of iTunes would document what happened in more detail than the consumer version could.
Pinkstone's Apple engineer visit is a good example of how far the Cupertino company will go to try to correct bugs in its products. MacRumors has heard several reports of Apple sending out engineers to the homes of users experiencing unique problems in an attempt to research them for fixes. The entire visit can be read about on Pinkstone's blog.