Judge Grants Search Warrant Forcing Woman to Unlock iPhone With Touch ID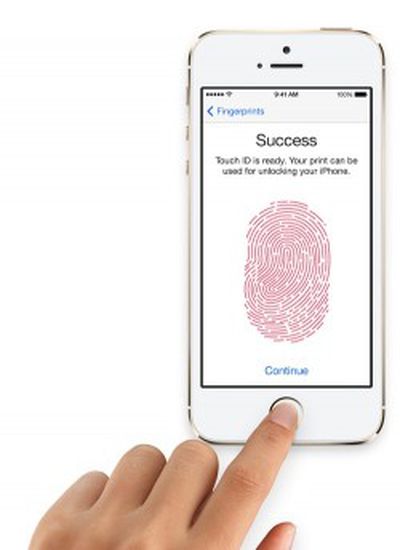 For the first time in a federal case, authorities in a Los Angeles courtroom have issued a search warrant forcing a woman to bypass her iPhone's biometric security using Apple's Touch ID system (via LA Times). The woman in question -- Paytsar Bkhchadzhyan -- was arrested due to charges of identity theft and had previous strings of various criminal convictions.
According to jail records, U.S. Magistrate Judge Alicia Rosenberg signed the Touch ID-related search warrant about 45 minutes after Bkhchadzhyan was taken into custody on February 25. By the afternoon of her arrest, the suspect pleaded no contest to the charges of identity theft and gave the court her fingerprint to unlock the iPhone.
Police recovered Bkhchadzhyan's smartphone at the residence of her boyfriend, Sevak Mesrobian, known to be the member of a local gang, so it's unclear whether the contents of the device were sought after due to Bkhchadzhyan's crimes or her proximity to Mesrobian's gang.
The court's decision in the case follows the thin rules regarding a person's Fifth Amendment's protection against self-incrimination, which relates that numeric passcodes are protected individual privacies, but fingerprints are not. For this reason, some believe new modern laws need to be enacted specifically detailing fingerprint-related security features.

"It isn't about fingerprints and the biometric readers," said Susan Brenner, a law professor at the University of Dayton who studies the nexus of digital technology and criminal law, but rather, "the contents of that phone, much of which will be about her, and a lot of that could be incriminating."

Even with the limited outlines of the inquiry, Brenner said the act of compelling a person in custody to press her finger against a phone breached the Fifth Amendment's protection against self-incrimination. It forced Bkchadzhyan to testify — without uttering a word — because by moving her finger and unlocking the phone, she authenticated its contents.

Still, others believe the biometric nature of Touch ID might largely follow in line with the 5th Amendment's prohibition of self-incrimination. "Unlike disclosing passcodes, you are not compelled to speak or say what's 'in your mind' to law enforcement," Albert Gidari, the director of privacy at Stanford Law School's Center for Internet and Society, said. "'Put your finger here' is not testimonial or self-incriminating."
This line of thinking flows directly from a 2014 case in Virginia, wherein a judge ruled that a man could not be ordered to present his passcode to the court, because that "entailed revealing knowledge and therefore testifying." Using Touch ID on his iPhone was ruled legal, however, and compared to providing the court with a key, instead of divulging information known only to him.
Although unrelated, the Los Angeles case follows a couple of months of heated debate between Apple and the FBI, as the government agency attempted to compel Apple into helping it hack into the iPhone of San Bernardino shooter Syed Farook. Eventually the FBI withdrew its lawsuit after finding its own way into the iPhone 5c, which reportedly cost the agency less than $1 million.
Note: Due to the political nature of the discussion regarding this topic, the discussion thread is located in our Politics, Religion, Social Issues forum. All forum members and site visitors are welcome to read and follow the thread, but posting is limited to forum members with at least 100 posts.