Android Wear
By MacRumors Staff
Android Wear Articles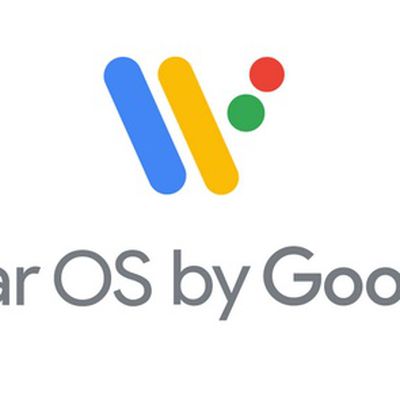 Google today announced that it's dropping the "Android" moniker from the name of its software designed for smart watches because it's not just Android users who are using the devices. Going forward, Android Wear, which is built into a wide range of smart watches from companies like LG, Misfit, Asus, Huawei, Fossil, and more, will be known as "Wear OS by Google." Google says that it's...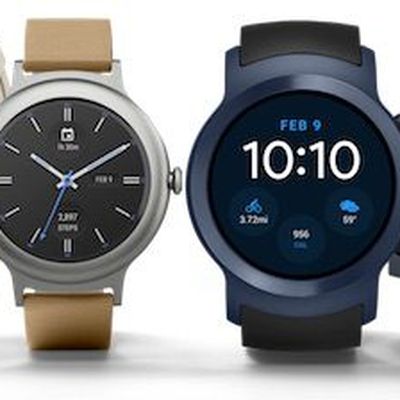 Google today announced the all-new Android Wear 2.0 operating system update for its line of Android-based smartwatches, alongside two new devices debuting this Friday, February 10: the LG Watch Sport and LG Watch Style. The LG Watch Sport includes a number of features that aligns it as a direct competitor to the Apple Watch, including a new "rotating power button" akin to the Digital Crown, NFC...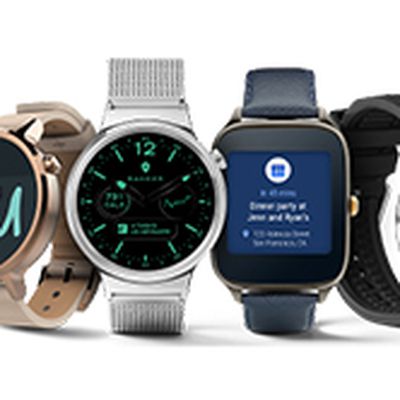 The first Android Wear 2.0 smartwatches will launch in the first quarter of next year, according to Android Wear product manager Jeff Chang, who took part in an exclusive interview with The Verge. The two new flagship models will not have Google or Pixel branding, but rather branding from the undisclosed company manufacturing them—so one of Asus, Huawei, LG, Motorola, or a few other brands. ...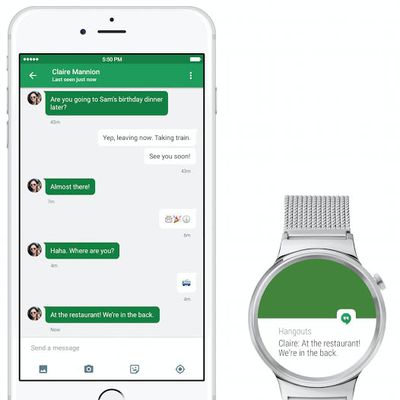 Several popular Android Wear devices like the Moto 360 and Fossil Q remain incompatible with the iPhone 7 and iPhone 7 Plus, according to a report by The Verge. Owners of the Android smartwatches have been able to use the devices with the iPhone 5 or later since Google added support for iOS back in August of last year. However, as evidenced by a raft of complaints in an Android Wear...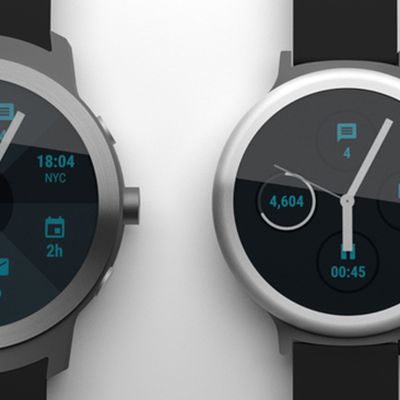 Last week, we reported that Google is said to be working on its own branded pair of smartwatches, in a break from its traditional reliance on third-party manufacturers to come up with the hardware for its Android Wear OS. Given the continuing interest in rival smartwatches of the round-faced variety, some readers may be interested in the latest renders showing what Google's upcoming pair of...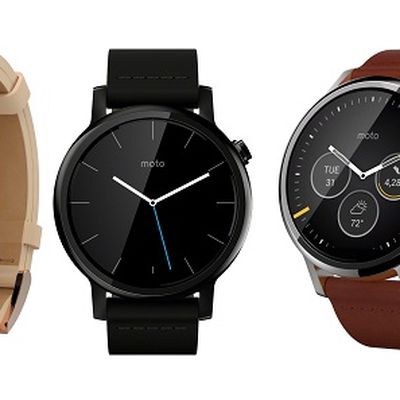 One week after news emerged that Google is working on its own smartphone hardware to compete with the likes of Apple's iPhone, a separate report this week claims the company is also set to enter the wearable market with a pair of Google-branded smartwatches. As with its Android mobile operations, the company has traditionally focused on developing its Android Wear OS while relying on...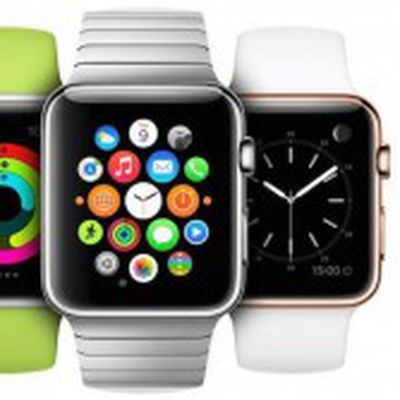 The latest data from research firm Strategy Analytics reveals that Apple Watch sales totaled an estimated 2.2 million in the first quarter. Apple Watch remains the most popular smartwatch, but its market share declined to 52.4-percent compared to 63-percent in the previous quarter. Strategy Analytics cites increasing competition from Android Wear rivals such as LG and Motorola as one reason ...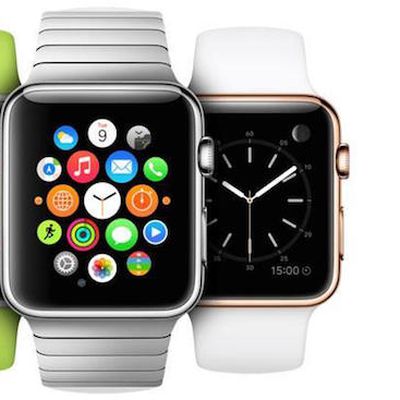 While the Apple Watch captured an impressive 75.5 percent share of the smartwatch market through its launch quarter last year, market research firm IDC predicts that watchOS will gradually cede market share to competing platforms such as Android Wear, Tizen, and Pebble OS over the next four to five years. IDC forecasts that the Apple Watch software will capture 49.4 percent market share in...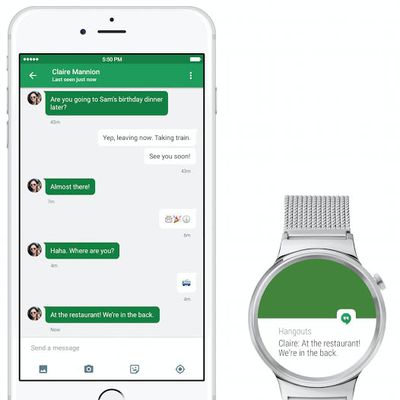 Google announced today that Android Wear is now compatible with the iPhone 5 or later running at least iOS 8.2. An official Android Wear for iOS [Direct Link] companion app is rolling out on the App Store today worldwide. Android Wear for iPhone has several features familiar to Android users, including third-party watch faces, fitness tracking, notifications, Google Now and voice searches....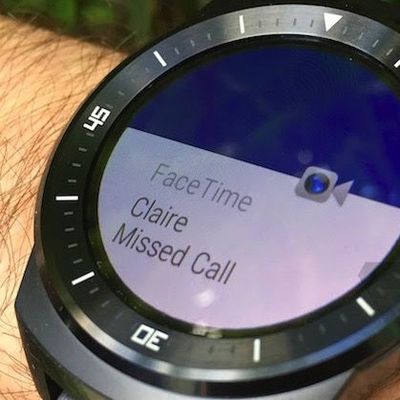 Earlier this year, news leaked that Google was working on an Android Wear app for the iOS App Store, and it appears that the company's progress on engineering Android Wear devices to work with iPhones is nearing completion. According to a source that spoke to The Verge, Android Wear on the iPhone works similarly to the Apple Watch, connecting through a companion app and providing functions...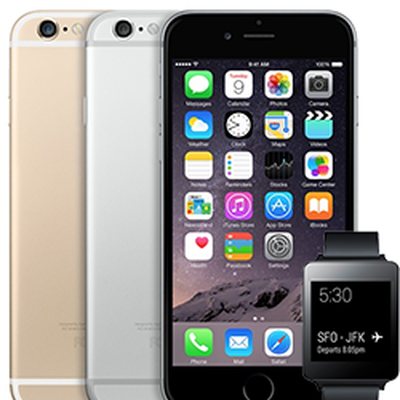 Google is reportedly preparing to release an Android Wear app on the App Store for iPhone and iPad, according to French technology website 01net [Google Translate] (via iPhon.fr). The report claims Android Wear with extended iOS support could be announced at Google's I/O developer conference in late May, although Google may push the agenda depending on sales of the Apple Watch. Google may...