iCloud and Siri Teams at Odds as Apple Seeks to Move Cloud Services In-House
Apple's efforts to move its cloud infrastructure in-house for its web services are being slowed by "political infighting" between the company's iCloud and Siri engineering teams, according to The Information.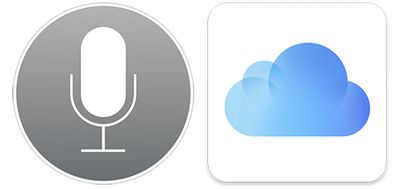 The paywalled report claims that the fighting is holding back Apple from fixing "technical problems that have plagued iCloud and iTunes," while at least one key engineering manager is said to have departed the company over the ongoing conflict.
Steve D'Aurora, an engineering manager in a team led by Patrick Gates, resigned last week. That's raised the possibility that Mr. D'Aurora's superior, Darren Haas, a "head of cloud engineering," would leave as well. Both Mr. D'Aurora and Mr. Haas joined Apple through its 2010 acquisition of Siri, the voice-activated assistant on the iPhone.
Multiple sources claim that Apple is working on building its own internal cloud infrastructure, known as "Project McQueen" internally, to reduce its dependence on services like Amazon Web Services, Microsoft Azure, and Google Cloud Platform. Apple spends an estimated $1 billion or more on cloud services each year.
Apple reportedly inked a $400 to $600 million deal with Google last year to "significantly" cut down on its reliance on Amazon Web Services, but its reliance on third-party providers should decrease as it builds or expands new data centers in Arizona, Nevada, Oregon, Ireland, and Denmark.
The new infrastructure is meant to help improve the reliability of iCloud and Apple's other apps. The infrastructure work has taken on added significance this year. Apple CEO Tim Cook has publicly played up the company's intention to generate more Internet-services revenue from existing iPhone owners, including from the App Store and things like Apple Music.
In June 2015, it was reported that Apple is building a high-speed content delivery network and planning to upgrade its data centers with more of its own equipment. The foundation of the high-speed data network was reported to be long-haul pipes connecting Apple data centers in California, Nevada, North Carolina, and Oregon.
Apple may be enlisting Chinese server vendor Inspur to help migrate its cloud services in house. Inspur already has employees and facilities close to Apple's headquarters in California, including an R&D team and production center, and it has previously agreed to partnerships with Microsoft, Intel, IBM, and other technology companies.