Apple Working to Create its Own Cloud Storage Infrastructure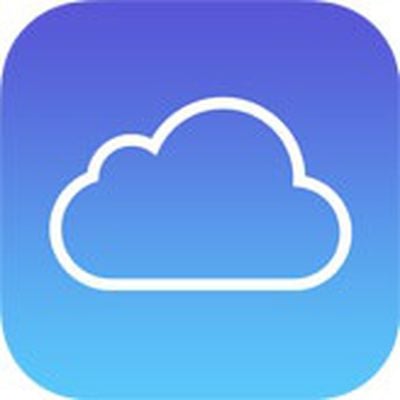 Apple is working on building its own cloud infrastructure to reduce its dependence on services like Amazon Web Services, Microsoft Azure, and Google Cloud Platform, according to information shared by Re/code and VentureBeat. A project called "McQueen" is underway at Apple, with a team of employees working to create an in-house cloud storage system.
According to a source familiar with the matter, Apple already has a team working on this; it's known internally as "McQueen," as in Steve. It's unclear if that project will materialize or when. But a source tells Re/code that the codename refers to Apple's intent, sometime in the next few years, to break its reliance on all three outside cloud providers in favor of its own soup-to-nuts infrastructure.
According to VentureBeat, Apple is unhappy with AWS's inability to quickly load photos and videos onto iOS devices, something its own cloud system could fix. Apple executives reportedly believe that creating a full cloud infrastructure could pay for itself within three years. Estimates suggest Apple spends upwards of $1 billion on cloud services each year.
Project McQueen kicked off after a conversation between a Microsoft employee and an Apple employee, the source said. Azure won't be able to handle the growth of Apple's workloads in the future, meaning Apple would have to pay much more in order to help Microsoft cover the cost of expanding Azure's data center infrastructure, the Microsoft person told the Apple person.
Apple is already investing significant money into building new data centers around the world and is said to be planning for data centers in China and Hong Kong. Data centers are in the works in Ireland, Denmark, Reno, and Arizona, plus Apple is expanding its existing data center in Prineville, Oregon. Apple's Arizona data center, located in the former GT Advanced sapphire plant, is positioned as a "command center" for Apple's global data network. Apple has described the Arizona location is "one of the largest investments" the company has made.
While Apple carries out plans to build its own cloud computing service, it will continue to rely on Amazon Web Services (AWS), Microsoft Azure, and Google Cloud Platform. Apple has long used AWS and Microsoft Azure, while Google Cloud Platform is a new partner that inked a deal with Apple late last year.
VentureBeat cautions Apple's plan to create its own cloud infrastructure is still in the early stages, while Re/code says it is not clear if and when the project could materialize. Apple could abandon the plan and stick with its current providers or instead acquire a cloud infrastructure product in the future.