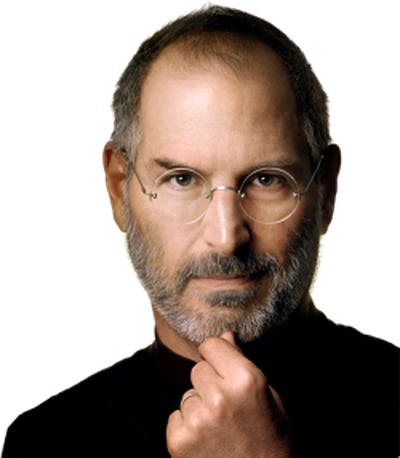 A new musical centering around the founding of Apple Computers by Steve Jobs is debuting this month in New York. Developed at the New York Musical Festival, the Musical Theatre Factory, and the New York Theatre Barn, "The Crazy Ones" is billed as "a thrilling new original pop-rock musical" that aims to depict Jobs' genius as well as his "very powerful demons."

In 1982, Steve Jobs was in control. His company, Apple Computer, was on top of the world: his products were changing the work and home life of hundreds of thousands of users every day, and he was exorbitantly, extravagantly rich. But something sinister was brewing underneath the surface - both at Apple, and in Steve's own mind. The Crazy Ones tells the story of the man behind the genius and how he strove to leave behind a legacy, despite some very powerful demons.
The music and lyrics were written by award-winning composer Zack Zadek with a book by Alexander Pototsky, who've been working together on the idea for The Crazy Ones for over two years. Their creation will finally see its debut on March 15 at Feinstein's/54 Below in New York City. Those interested in attending can check out ticket pricing here.
This isn't the first time Steve Jobs' life has been the subject of dramatization outside of film -- last year it was announced that an opera depicting the Apple co-founder's life will debut in 2017.