First iPhone SE Cases Start Appearing With Conflicting Designs
Last week, we saw some conflicting designs for what the upcoming 4-inch iPhone 5se or SE might look like, based on information obtained from case manufacturers. With less than three weeks to go before the device's introduction, we're now seeing the first actual "iPhone SE" cases surface online, although it's clear these companies have yet to nail down just what the phone will look like.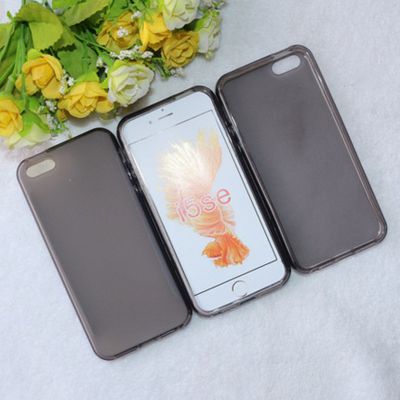 iPhone 5se/SE case with iPhone 5s-like design including power button on top
As revealed in images obtained by
MacRumors
, distributors offering "iPhone 5se" cases for bulk purchase are carrying cases of both rumored designs, which include one very similar to the iPhone 5 or 5s design with the power button on the top and another more like the iPhone 6 design with rounded edges and the power button on the side.

iPhone 5se/SE case with iPhone 6-like design including power button on side
Early case leaks have historically been fairly accurate indicators of new iPhone designs, though there have been a few
notable exceptions
. With two distinct case designs still floating around this close to the iPhone SE's launch, it's clear there is still confusion over just what Apple intends to release.
Yesterday, we published our own take on one way to reconcile the conflicting rumors, combining a curved-edge front glass panel that has been a consistent feature of iPhone 5se/SE rumors with a metal chassis that has a bit of the iPhone 5s design aesthetic including glass antenna windows at the top and bottom of the device's back.