According to a new report from Economic Daily News (via DigiTimes), Taiwan Semiconductor Manufacturing Company has plans to double the output capacity of its 16nm chip production from 40,000 12-inch wafers in February to 80,000 in March. The news corroborates previous reports that suggested TSMC was ready to expand its 16nm FinFET production capacity in the second quarter of 2016, solely for the iPhone 7.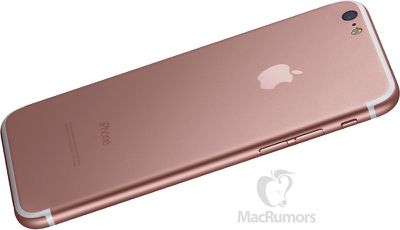 In a recent investors meeting, TSMC's co-CEO CC Wei said that the company's percentage share of the 14/16nm market is expected to increase from 40 percent in 2015 to over 70 percent in 2016. Apple isn't specifically referenced in the report today, but among TSMC's other purported 16nm customers -- Xilinx, MediaTek, HiSilicon, Spreadtrum and Nvidia -- it is one of the bigger names.

The upcoming ramp-up of 16nm production capacity will buoy TSMC's sales performance starting March, the report quoted market watchers as indicating. The foundry's 16nm FinFET processes consisting of 16FF (16nm FinFET), 16FF+ (16nm FinFET Plus) and 16FFC (16nm FinFET Compact) will generate more than 20% of its total wafer revenues in 2016.
Previous rumors around the iPhone 7 production have pointed to Apple picking TSMC to be the sole manufacturer of the smartphone's processor, presumably called the A10. The foundry was said to have won over Apple because of its 10nm manufacturing process, and a likely attempt at avoiding the dual-sourced A9 chip blowback Apple saw in the iPhone 6s and iPhone 6s Plus.