iPhone SE Design Possibilities Compared in New Renderings
Last week, schematics and renderings based on case maker's specifications came out
from several sources
, giving us our first look at what Apple's much-rumored 4-inch "iPhone SE" might look like when it launches in March. The two designs, one from OnLeaks and one from
9to5Mac
, both depict an iPhone that looks a lot like the iPhone 5s, but the designs differ quite a bit.
9to5Mac
's mockup of the iPhone SE looks almost identical to the iPhone 5s, while OnLeaks' schematic pictures a device with curved edges, leading to a look that's a hybrid of an iPhone 6 and an iPhone 5s. These differences are clear in new renderings
created by Martin Hajek
that compare the two designs to a purely conceptual rendering
from Curved Labs
imagining the iPhone SE as a smaller iPhone 6.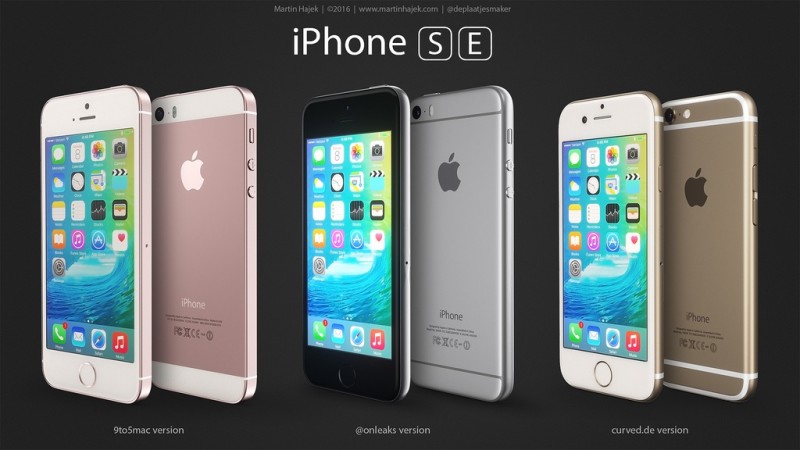 Click to enlarge
Multiple rumors have said the iPhone SE will be of a similar size to the iPhone 5s, with the two even able to share cases, but it's also been said it will include a slightly curved glass display, two concepts that are difficult to conceptualize. An iPhone SE that's similar in size to an iPhone 5s but with curved edges as seen in the OnLeaks schematic won't be able to use the same accessories as the iPhone 5s because of the different shape.
Despite the fact that the iPhone SE is less than a month away from debuting, we've seen few part leaks, and no leaks of the back of the device to help us nail down the true look of the device. We've heard tons of rumors, but with no visual evidence, it's still difficult to determine whether the iPhone SE is an exact iPhone 5s clone or a fresh design that takes cues from multiple devices.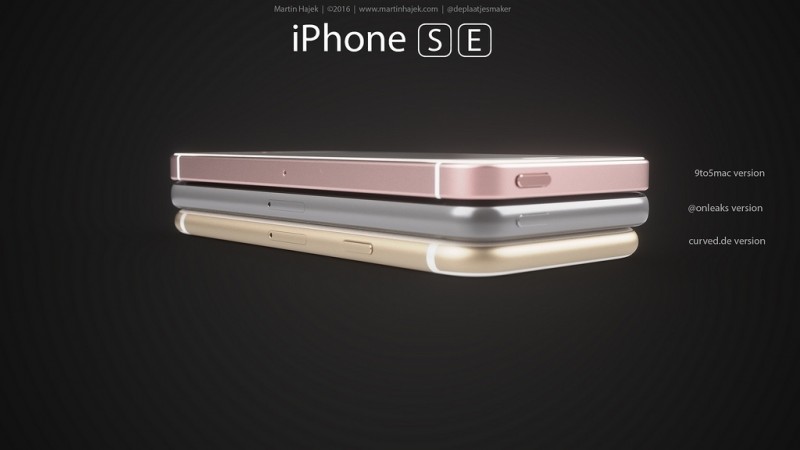 Click to enlarge
Renderings agree the iPhone SE will have a power button that remains located at the top of the device, and it appears it will use a pill-shaped flash and the same round volume buttons that were found on the iPhone 5s. OnLeaks' rendering suggests the camera could protrude somewhat, a possibility if the iPhone SE adopts
the 12-megapixel camera
in the iPhone 6s.
On the iPhone 6s, the camera protrudes approximately 0.7mm from the 7.1mm body of the device. The iPhone 5s' thickness is 7.6mm, and the iPhone SE is rumored to have the same dimensions, so the camera could stick out slightly.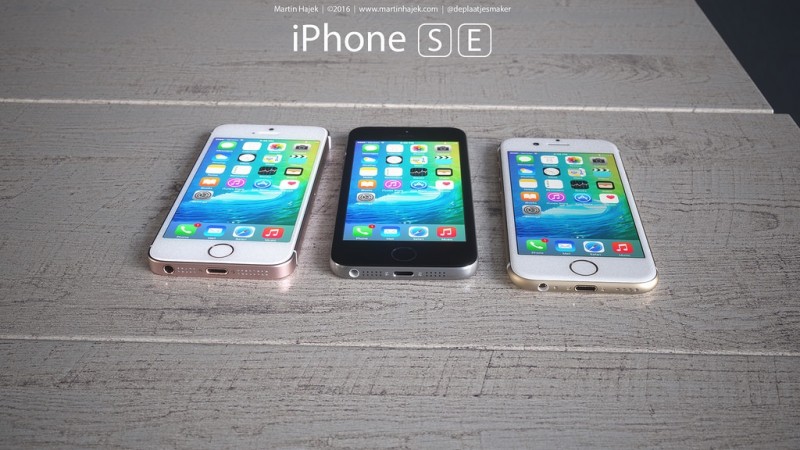 Click to enlarge
Though the iPhone SE is rumored to resemble the iPhone 5s on the exterior, its internals are said to be on par with Apple's latest devices. It will include an A9 processor, the same used in the iPhone 6s, along with the aforementioned upgraded camera and an NFC chip to support Apple Pay.
Apple is expected to introduce the iPhone SE at an event that's now
rumored to take place
on March 21. Also debuting at the event is the
next-generation 9.7-inch iPad
, which may be branded as a smaller "iPad Pro," and
new Apple Watch bands
.
Martin Hajek has several other renderings depicting the three concepts side-by-side, which are well worth
checking out on his website
.