Apple's Media Event to Be Held March 21, Not March 15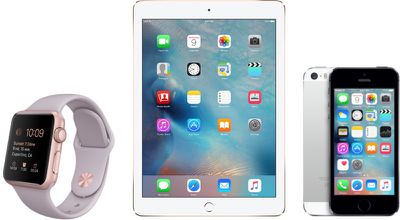 Re/code reports
that the much anticipated Apple Media event will actually fall during the week of March 21st, not on March 15th, as
originally rumored
.
Or to put it another way, it's not going to be on March 15, the time frame that other outlets previously reported, according to several sources. It is not clear if the event was moved or if this was the same timing as Apple had always planned.
Curiously, the delayed date was first floated by Korean site Underkg earlier this week.
The event, previously known to take place in March 15th, is pushed back a week to March 22nd if our source is correct. Apple allegedly have sent notifications to leave the schedule available from the 21st to 23rd, making us guess that the event will occur a week after the original known date.
The date change had been largely ignored at the time due to the unproven source of the rumor, but it appears that Re/code has confirmed the new date according to "several sources".
Besides the 4-inch iPhone SE, Apple is also expected to introduce a new 9.7" iPad (possibly dubbed as the iPad Pro), and new Apple Watch bands.
Update: According to BuzzFeed's John Paczkowski, Apple's media event will take place on Monday, March 21, likely at Apple's Town Hall in Cupertino. The event will be held one day before Apple is scheduled to stand off against the FBI in court.