Apple Pencil Navigation Functionality to Return in Next iOS 9.3 Beta
The early iOS 9.3 betas removed key functionality from the Apple Pencil, an unpopular move that eliminated its ability to be used for navigation. There were rumors suggesting the feature removal was intentional, but Apple today told The Verge that's not the case.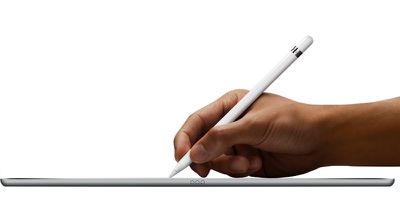 Apple has confirmed that the features that have been removed in iOS 9.3 will be returning in the next beta, and that they have been temporarily pulled as the company works on improvements.
"We believe a finger will always be the primary way users navigate on an iPad, but we understand that some customers like to use Apple Pencil for this as well and we've been working on ways to better implement this while maintaining compatibility during this latest beta cycle," a spokesperson said. "We will add this functionality back in the next beta of iOS 9.3."
Since the first iOS 9.3 beta, the Apple Pencil has not been able to be used for tasks like selecting text, scrolling, swiping between apps, accessing menus, and general editing functions in non-drawing apps. These are all features that are available in iOS 9.2, and their absence from four betas in a row led customers to think the removal was both permanent and intentional.
The inability to use the Apple Pencil for navigating has been frustrating for iPad Pro owners, and many of our own MacRumors readers said they would not upgrade to the new operating system if it meant being unable to use the iPad Pro outside of drawing apps.