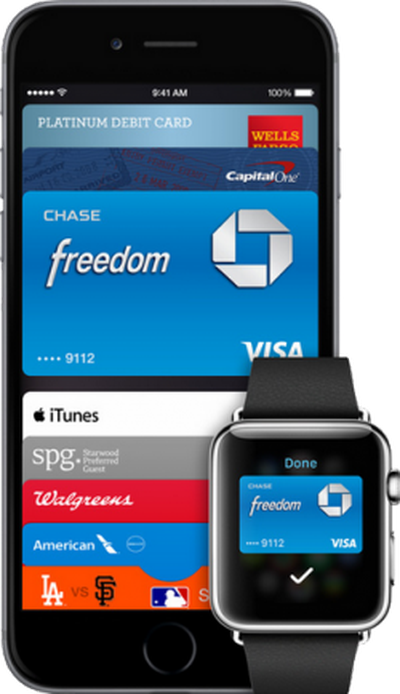 Apple updated its Apple Pay participating issuers list today with 32 additional banks, credit unions and financial institutions supporting the contactless payment service in the U.S. Apple Pay now has 1000 participating issuers nationwide, including 998 U.S. banks and credit unions and store card support at BJ's Wholesale Club and Kohl's.
The newly added Apple Pay participating issuers are reflected below, although it's worth noting that some banks, credit unions and financial institutions listed may have already had support for the contactless payments service and are only now being reflected on Apple's website.
The full list of new Apple Pay participating issuers:
Anderson Brothers Bank

Bank & Trust Company

Bank of Labor

Bank of Yazoo

BankWest

Brown County State Bank

Busey Bank

Campbell & Fetter Bank

Central Bank of Oklahoma

Collinsville Savings Society

Core Bank

Covantage Credit Union

Diversified Members Credit Union

Farmington Bank

Florida Parishes Bank

Fort Worth Community Credit Union

Great Midwest Bank

Horizon Bank, N.A.

Litchfield Bancorp

Luther Burbank Savings

Mississippi National Guard Federal Credit Union

Oregon Community Credit Union

Pathfinder Bank

Platinum Federal Credit Union

Qualstar Credit Union

Red River Bank

Seven Seventeen Credit Union

T Bank

The Citizens Bank

Titonka Savings Bank

US Employees O.C. Federal Credit Union

Wallis State Bank
Apple Pay is now available at more than 2 million retail locations, with support coming to Crate & Barrel, Chick-fil-A, and Au Bon Pain locations in the U.S. soon. Cinnabon, Chili's, Domino's, KFC and Starbucks will also support Apple Pay in the U.S. starting this year.
In November, Apple Pay launched in Australia and Canada in November in partnership with American Express. Apple Pay is also coming for American Express cardholders in Hong Kong, Singapore and Spain this year, and the service appears to have soft launched in China last month in partnership with UnionPay.
Apple Pay gained support for BJ's Wholesale Club private label credit cards and 66 new U.S. issuers on December 15, plus nearly another 60 issuers on January 5.