Apple Pay Coming to Starbucks, KFC, and Chili's in 2016
Popular coffee chain Starbucks will begin accepting Apple Pay by the end of the year, says Apple Pay vice president Jennifer Bailey, who spoke today at Re/code's Code Mobile Conference in Half Moon Bay, California.
Starbucks plans to team up with Apple to launch an Apple Pay pilot program in select U.S. stores this year before rolling Apple Pay out to approximately 7,500 company-owned Starbucks locations in the United States in early 2016. The Apple Pay payments service will be connected to Starbucks' own loyalty program, but it is not clear if Starbucks customers who make purchases with Apple Pay will be able to earn Starbucks rewards.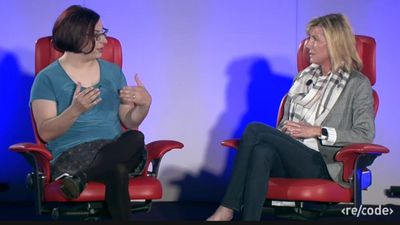 At the current time, Starbucks uses its own barcode-based in-app mobile payments system for coffee and snack purchases made within its retail stores. The Starbucks iOS app does support Apple Pay, but only for reloading Starbucks cards. Given the popularity of Starbucks, Apple Pay availability at the chain could be a major boon for Apple.
In addition to Starbucks, Apple Pay will also be available in KFC fast food locations and Chili's sit-down restaurants starting next year. In Chili's, customers will be able to pay for their food directly at their tables using Apple Pay.
On stage, Bailey said Apple was "fully committed to NFC," calling it the "best technology out there" for mobile payments. She also said Apple wants to bring Apple Pay to as many countries as possible in the future, expanding beyond the United Kingdom and the United States.