Tim Cook Talks iPhone Sales, Apple TV, Campus 2, and More at Employee Town Hall Meeting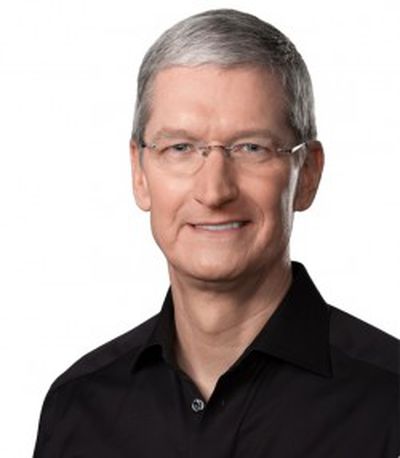 Following Apple's first quarter earnings report, Apple executives hosted a Town Hall meeting with Apple employees to answer questions and to divulge a few details about the company's future plans. 9to5Mac has shared highlights of what was covered at the event. While much of what was said was reiterating information that was shared during the earnings call, there are a few tidbits worth noting.
When it comes to the iPhone and the rumor that Apple has perhaps reached "peak iPhone," Cook said the device is the "greatest business of the future" with growth potential in key emerging markets like India and China. He said Apple does not need to launch a less expensive device with pared-down features to entice buyers in these markets, as research suggests people will spend more for a better experience. These comments relate directly to the upcoming "iPhone 5se," which some rumors have suggested will be positioned as a less powerful, lower-end device, though not a cheap one by general smartphone standards.
On the Apple TV and tvOS, Cook said the two products point towards a "bright" future for Apple, but he didn't mention how Apple might expand its presence in the living room going forward. tvOS is Apple's way of giving content providers the tools to offer streaming television solutions to customers after having failed to launch its own streaming service due to difficulties with negotiations. The most recent TV-related rumors suggest Apple is exploring the possibility of original content, following in the footsteps of Netflix and Amazon.
Cook also reportedly expressed excitement over future products coming from the company's software, services, and hardware divisions. In the next few months, Apple is expected to announce the iPhone 5se, the iPad Air 3, new bands for the Apple Watch, and perhaps new Retina MacBooks and Retina MacBook Pros. Later in the year, Apple is also expected to introduce the highly-anticipated iPhone 7 and iPhone 7 Plus.
He also teased "far off" hardware products coming beyond 2016, perhaps hinting at the company's work on the Apple Car or its exploration of virtual and augmented reality. Recent rumors suggest Apple is prototyping virtual reality headsets similar to the Oculus Rift.
The last bit of interesting information was on Apple Campus 2, the company's second "spaceship" campus that's under development in Cupertino. Construction appears to be on track to be finished at the end of 2016, as Cook says the first employees will move into the campus by the end of January 2017. He also said the new underground auditorium will allow Apple to hold events on its grounds instead of at venues in San Francisco and other parts of the Bay Area.
The meeting also included more mundane information on upcoming time-off benefits for Apple employees, flagging iPad sales, new solutions for retaining employee talent, and Apple's supply chain, which can be read at 9to5Mac.