Refurbished Apple TV 4 Now Available on Apple Online Store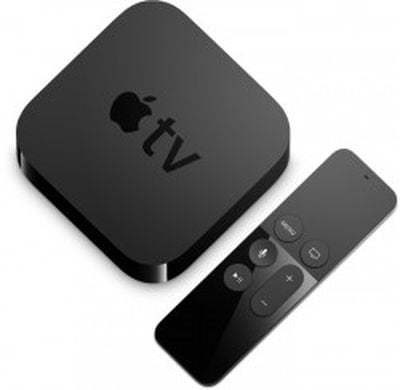 Apple has added refurbished Apple TV 4 models to its online store for refurbished products, less than a week after refurbished 12-inch Retina MacBook models became available.
The base model with 32GB storage is available for $129, compared to its regular $149 price, while the 64GB model costs $169, down from $199. The total savings are between $20 and $30.
While these are Apple's best prices for the new Apple TV, RadioShack is currently selling brand new 32GB and 64GB models bundled with an HDMI cable online for only $119.98 and $169.98 respectively. There is a $5.95 shipping fee on all orders.
The fourth-generation Apple TV was released in October 2015, and features an App Store, Siri and tvOS software. Earlier today, Apple seeded the second beta of tvOS 9.2, which introduces support for Bluetooth keyboards, app folders, a new look for the App Switcher interface, MapKit, additional Siri languages and more.
(Thanks, Jeremy!)