There's sometimes a stigma against purchasing refurbished electronics because many companies don't have rigorous quality control programs for refurbished devices, but that's not the case with Apple. Some companies may sell refurbished items with cosmetic defects and other issues, but Apple's refurbished products available from its online store are "as good as new" products, but with a lower price tag.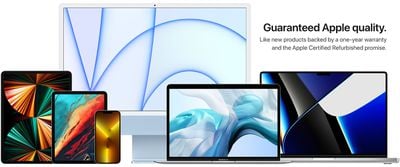 Every refurbished iPad, iPhone, Mac, Apple TV, or Apple accessory Apple sells goes through a certification process that ensures full functionality, and with iOS devices, each one gets a new outer shell and a fresh battery. All refurbished products come with a 1-year warranty, just like new devices. Note that you can get refurbished or used Apple products at steeper discounts from third-party retailers, but it's only Apple that offers a rigorous refurbishment process and inspection.
As long as you can wait a few months to pick up an Apple product, there's virtually no downside to purchasing a refurbished model. The quality is superb and the price savings can be worth the wait. This guide covers all the ins and outs of refurbished products, from release timelines and prospective price savings to warranty information and stock information.
What is a Refurbished Product?
The products sold in Apple's online refurbished store are pre-owned products that have been returned to Apple by customers who ran into some kind of defect, such as a faulty SSD on a MacBook Pro or dead pixels on an ‌iPad‌'s display. They may also be products that customers have elected to recycle through Apple's recycling program or products that were unwanted and returned even in perfect condition.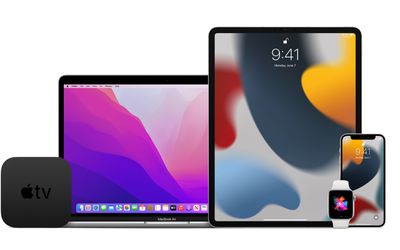 Apple repairs these products and replaces all faulty parts before offering them for sale again through the online refurbished site. Refurbished products are only available through Apple's website and are not offered within retail stores.
Refurbished Products Available From Apple
Apple offers a wide range of refurbished products in its online store, from Macs and iPads to the ‌Apple TV‌ and Apple Watch. Refurbished products range from stock models to those that have been custom built with upgraded parts through Apple's custom build-to-order options. A full list of products that can be purchased at a discount is below:

iPads:
Apple Watch and Other Products:
Apple sells refurbished products that are both current-generation machines and machines from previous years that are now discontinued, and with different configurations and capacities.
Stock Fluctuations
The stock on Apple's refurbished site is based on what people return or have replaced. That means the refurbished products that are available are constantly fluctuating and are only available in very limited quantities. It also means many of the Macs that are available may not be stock machines, instead featuring various upgrades to hardware like RAM, SSD storage, and processors.
Purchasing a refurbished Mac can be confusing because Apple offers older machines right alongside newer machines. It's often difficult to tell the difference between processors and other hardware between years, especially for those who don't keep up with what's new in Apple's yearly refreshes.
Before making a purchase from the refurbished store, make sure to thoroughly read all product descriptions and research the hardware in the machine to make sure that it meets your needs. Many older Macs continue to be capable options that will last for many years, but there can be some notable differences in both performance and included features.
Getting a specific Mac or ‌iPad‌ from the refurbished store may mean waiting for several days to several weeks and frequently checking for new stock of the desired model. When planning to buy from the refurbished store, it's best to assume there will be a wait involved, especially if you're looking for exact custom options and upgrades.
There are some useful sites that can help you keep an eye on stock in Apple's refurbished store, sending an alert whenever a desired model is added. Refurb.me displays each product Apple has in stock, lists the date a specific model was last available, and lets users set up an alert to be notified when a particular model is back in the store. Refurb.me includes availability statistics and pricing history, which are both useful tools when choosing a refurbished product to purchase.


Refurb Tracker lets you select specific product categories to watch, with notifications available through email or an RSS feed. Refurb Tracker and Refurb.me both support tracking refurbished products in all of the countries where Apple has a refurbished online store, and they're excellent resources for finding the exact refurbished device that you want.
Apple's Pricing
The main reason to purchase a refurbished Apple product is for the hefty discount, which drops the prices on both current-generation Macs and iPads and older now-discontinued machines. Discounts on iPads and Macs generally range from 15 to 20 percent, but on rare occasions prices, can drop by as much as 25 percent. The older a machine is, the lower the price will be.
On many models, Apple includes the discount percentage and the exact amount saved, but for others, including older Macs, manual price comparisons will need to be made. Prices take into account the hardware upgrades included in refurbished built-to-order Macs.


For iPads and iPhones, most discounts range from 14 to 17 percent off, dropping the price from $50 to $140 off of the original cost. On some higher-end older cellular models, discounts are higher, ranging up to 22 percent off.
In most cases, Apple's refurbished prices aren't going to beat the discounts you can get from unofficial third-party sites that offer refurbished machines, but they are going to be more affordable than new machines. Apple's refurbished discounts also often beat sale prices on newer products available from third-party retailers like Best Buy, MacMall, and Amazon.
How does Apple Test Refurbished Products?
On its website, Apple outlines the rigorous testing procedures that are used to confirm each and every product is in full working condition and free from blemishes and other cosmetic defects.
Apple says its refurbishment procedures use the same basic technical guidelines that are used during its Finished Goods testing procedures for retail products. Here's the general refurbishing process Apple follows:

Each product is tested to make sure it is in working condition. This phase includes several tests, such as full burn-in testing for displays.
Defective modules identified during the testing process are replaced with functional parts.
iPads, iPhones, and iPod touches receive brand new batteries and new outer enclosures, ensuring there will be no cosmetic damage.
Each product is thoroughly cleaned and inspected by Apple employees.
Current software is installed on the device, and each product ships with its original operating system software and the custom software offered with it.
Following the cleaning, products are repackaged with their appropriate cables and manuals in new plain white boxes.
Apple assigns the product a new refurbished part number and a new serial number.
The product undergoes another quality assurance inspection before being given the okay to be sold to the public.
Packaging
A refurbished product sold by Apple is nearly indistinguishable from a new product, aside from the packaging. Apple's refurbished products come in a plain white box with an "Apple Certified Refurbished" guarantee and the name of the product on the front. In contrast, Apple's retail packaging often includes eye-catching images of the product.


Inside the box, refurbished products and new products include the same cables and manuals.
Warranty and Apple Care
Apple's warranty policy for refurbished Macs and iPads is one of the main reasons why there's no downside to purchasing a refurbished item.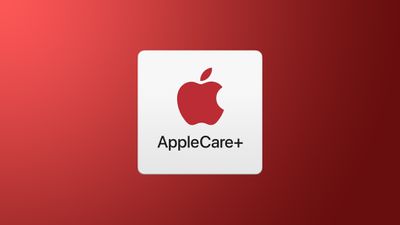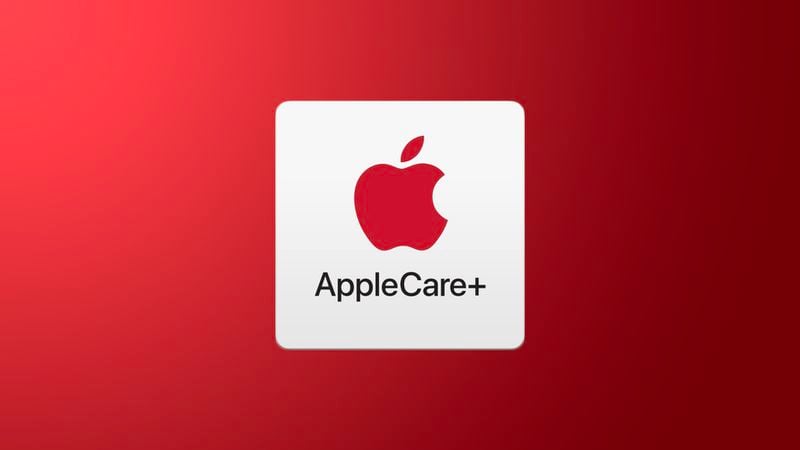 Apple sells all of its refurbished products with the same one-year warranty and 90 days of phone support that it offers with all of its standard retail products. That means if something goes wrong with a refurbished product during the first 365 days after you buy it, Apple will fix the issue at no cost or offer a free replacement.
Refurbished products can be serviced at an Apple retail store, via mail, or through an Apple Authorized Service Provider.
AppleCare+ can be purchased alongside refurbished products, extending the warranty period. For Macs, purchasing the AppleCare+ Protection Plan extends warranty coverage and telephone support to a full three years (or more with a subscription), regardless of the year the Mac was originally released. Apple will fix any manufacturing issues that arise, including faulty batteries that retain less than 80 percent charge. Two incidents of accidental damage per year are also included.
With the ‌iPad‌ and ‌iPhone‌, purchasing the ‌AppleCare‌+ protection plan extends warranty coverage and telephone support to at least two years. It also covers two incidents of accidental damage per year, each subject to a service fee (plus applicable tax) for repair or replacement. Accidental damage covers anything from water exposure to shattered displays due to drops, while Apple will fix manufacturing problems, including a faulty battery, at no cost.
New Releases
When a new Apple product is released, it does not become available for purchase from the refurbished store for several months. Most products are available after a three or four month wait, but refurbished versions of products with supply constraints may not be available for six to nine months after launch.
Customers who are planning to wait to purchase a refurbished version of a newly launched product should plan to delay their purchase for at least three months and longer with the ‌iPhone‌. It often takes Apple more than a year to make refurbished versions of new iPhones available for purchase.
Shipping and In-Store Pickup
Refurbished products can be shipped directly to your home address or shipped to a local Apple Store for in-store pickup. Refurbished models are never in stock for same-day pickup at a retail store because they come from a central warehouse, but shipping often takes just two or three days.
Country List
Apple certified refurbished products are available in multiple countries, not just the United States. Here's a full list of the countries where Apple operates an online refurbished store:

Australia
Austria
Belgium
Canada
China
France
Germany
Hong Kong
Ireland
Italy
Japan
Netherlands
New Zealand
Norway
Singapore
South Korea
Spain
Switzerland
Taiwan
United Kingdom
United States
Refurbished iPhones
The ‌iPhone‌ is Apple's most popular product, so the company undoubtedly receives a huge number of faulty iPhones. While Apple offers iPhones on its refurbished website, the company also sometimes uses refurbished iPhones as under-warranty or out-of-warranty replacements for customers who run into issues with their devices.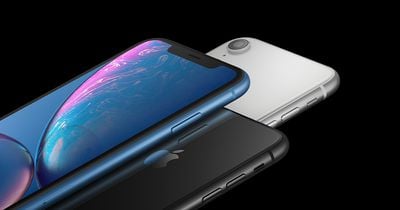 There is nothing wrong with receiving a refurbished ‌iPhone‌ as a replacement for a retail device as these are closely inspected by Apple, but some customers prefer to know what kind of device they're receiving when getting an ‌iPhone‌ repaired or replaced.
The answer lies in the model number of the ‌iPhone‌, which can be found by going to General --> About in the Settings app and checking the first letter of the model number.

M - Retail Unit
N - Replacement Unit (Can be refurbished)
P - Personalized Unit
F - Refurbished Unit
M always denotes a new retail device, while N is used for iPhones that have been earmarked by Apple for replacements. These can be new devices or refurbished devices. Apple's use of "P" and "F" is less clear, but "N" and "M" appear to be regularly used based on our research of refurbished iPhones.
Another method of determining whether an ‌iPhone‌ has been refurbished is through checking the Lifetime cellular usage. When resetting Cellular statistics, the Lifetime metric does not change, even on a device that's been wiped or had a new operating system installed.

Open the Settings app.
Navigate to "Cellular."

Scroll down to "Call Time."

Check the "Lifetime" call time.
On a new device, this should be at zero or close to it - sometimes there are minutes on a new device due to factory testing.
Buying Refurbished Products From Third-Party Resellers
Apple's online refurbished store is the only source for official refurbished products certified by Apple. No third-party retailers are permitted to sell machines that have been guaranteed by Apple's refurbishing process.
You may see other sites such as Amazon, Best Buy, Gazelle, Mac of All Trades, and others offering refurbished Macs at low price, but these do not come with the same warranty and have not been tested by Apple. Refurbished Macs purchased from third-party resellers will include more limited warranties and are not be eligible to receive one year of free support from Apple.
Refurbished machines from third-party sites may come at a much lower cost, but the savings may not be worth it should a major problem surface down the road. If purchasing from a third-party site, aim for a retailer that offers a 90-day or more warranty and a guaranteed inspection process.
Bottom Line
If you plan on purchasing an Apple product and don't mind waiting until a few months after it's released, there's no reason to choose a new device over a refurbished device. With enough patience, you can find the exact model you're looking for, and the process goes even quicker if you have some flexibility on specs that could vary due to build-to-order upgrades.
By purchasing a refurbished product directly from Apple, you can save up to a couple hundred dollars and get the same benefits you get with a brand new Apple product, including a guaranteed inspection process and a 1-year warranty.
You may save more cash purchasing a refurbished machine from a third-party retailer, but do so with caution -- there's less protection if something goes wrong.