California Joins New York in Effort to Weaken Smartphone Encryption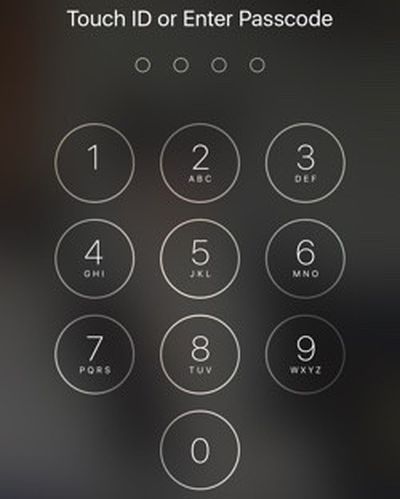 As the argument over smartphone encryption continues on between device manufacturers like Apple, devoted to strong encryption, and U.S. federal government officials pushing for backdoors to access data, several states have gotten involved in the fray.
New York State Assemblymember Matthew Titone introduced a bill last summer that would require smartphone manufacturers to create devices that can be decrypted or unlocked or face fines, and now California State Assemblymember Jim Cooper is following in his footsteps.
Cooper on Wednesday introduced a bill that would require any smartphone manufactured after January 1, 2017 and sold in California to "be capable of being decrypted and unlocked by its manufacturer or its operating system provider." Violations carry a $2,500 fee per phone.
Should such a bill pass, it would, like the New York bill, affect both Apple and Google. iOS and Android have default encryption settings that do not allow the companies to access locked customer phones. Starting with iOS 8, Apple ceased storing encryption keys for iOS devices, making it impossible for the company to unlock content on passcode-protected devices under police request.
In a conversation with Ars Technica, Cooper argued that giving local law enforcement officials the tools to access unencrypted smartphones using warrants to fight crimes like human trafficking was not the same as giving the NSA or CIA unfettered access.
"If you're a bad guy [we] can get a search record for your bank, for your house, you can get a search warrant for just about anything," Cooper told Ars in a brief phone call on Wednesday afternoon. "For the industry to say it's privacy, it really doesn't hold any water. We're going after human traffickers and people who are doing bad and evil things. Human trafficking trumps privacy, no ifs, ands, or buts about it."
In a meeting with White House officials last week, Apple CEO Tim Cook urged the Obama administration to issue a strong public statement defending unbreakable encryption and to adopt a "no backdoors" policy.
In all of his recent interviews, Cook has spoken passionately about Apple's commitment to user privacy and its strong stance on encryption. "There have been people that suggest that we should have a backdoor," Cook told Charlie Rose in December. "But the reality is if you put a back door in, that back door's for everybody, for good guys and bad guys."
Note: Due to the political nature of the discussion regarding this topic, the discussion thread is located in our Politics, Religion, Social Issues forum. All forum members and site visitors are welcome to read and follow the thread, but posting is limited to forum members with at least 100 posts.