A bill that is working its way through the New York state assembly would require Apple and other smartphone manufacturers and mobile operating system providers to decrypt and unlock devices to aid law enforcement. The bill was first spotted by On The Wire (via The Next Web).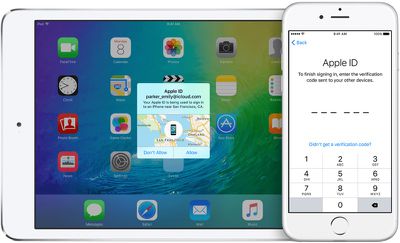 Any smartphone sold or leased in New York after January 1, 2016 would have to be capable of being decrypted or unlocked by its manufacturer or OS provider. If manufacturers or OS providers do not comply, they would be subject to a fine of $2,500 per device.
Assemblyman Matthew Titone introduced the bill last summer and referred it to committee on January 6. In his notes accompanying the bill, Titone justified the decryption of smartphone security by citing the safety of citizens.

"The safety of the citizenry calls for a legislative solution, and a solution is easily at hand. Enacting this bill would penalize those who would sell smart- phones that are beyond the reach of law enforcement," the notes on the bill say.

"The fact is that, although the new software may enhance privacy for some users, it severely hampers law enforcement's ability to aid victims. All of the evidence contained in smartphones and similar devices will be lost to law enforcement, so long as the criminals take the precaution of protecting their devices with passcodes. Of course they will do so. Simply stated, passcode-protected devices render lawful court orders meaningless and encourage criminals to act with impunity."
The next steps for the bill would be for it to move to the floor and then be voted on in both the assembly and senate.
Tim Cook and Apple have consistently spoken out against putting backdoors in encryption technology, arguing that allowing a backdoor for "good guys" also allows "bad guys" to use it for more nefarious means. Last month, Apple criticized the proposed Investigatory Powers bill in the UK, which tracks users' website history and adds backdoors into encryption. Last week, Cook lambasted White House officials on their encryption policy, asking them to adopt a "no backdoors" approach.
Note: Due to the political nature of the discussion regarding this topic, the discussion thread is located in our Politics, Religion, Social Issues forum. All forum members and site visitors are welcome to read and follow the thread, but posting is limited to forum members with at least 100 posts.