Apple Music Now Has Over 10 Million Subscribers After Just 6 Months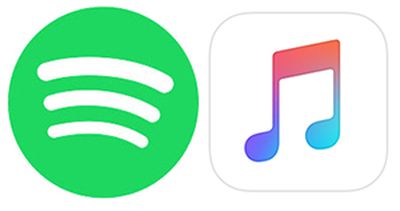 Apple Music has surpassed 10 million subscribers across iOS, Mac, PC, Android and Apple TV in just six months, a milestone that took its largest rival Spotify around six years to accomplish, Financial Times reported on Sunday.
Apple Music, which launched in over 100 countries on June 30, 2015, has cemented its position as the world's second largest streaming music service behind Spotify, which last announced reaching over 20 million paying subscribers and more than 75 million active users three weeks before Apple's streaming service became available.
Spotify was an early entrant in the streaming music market when it launched in Europe in October 2008. The service did not expand to the U.S. until July 2011 due to lengthy negotiations with major record label companies, and it has since launched in nearly 100 countries and territories worldwide. Unlike Apple Music, Spotify also offers a free ad-supported tier with limited features on desktop and mobile.
Music industry analyst Mark Mulligan predicted last month that Apple Music would have 8 million subscribers by the end of 2015, and he expects the service to reach 20 million total users by the end of this year. At that pace, Apple Music could top Spotify as the largest streaming music service by number of subscribers in 2017, assuming that Spotify maintains around its current rate of growth.
Apple has reportedly internally set a goal of reaching 100 million Apple Music subscribers. Tim Cook confirmed 6.5 million paid subscribers last October.
Update: Spotify told Business Insider that it experienced its fastest subscriber growth ever in the second half of 2015, but did not provide an updated subscriber total.