Apple Music Estimated to Have 8M Paying Subscribers, Predicted to Hit 20M by End of 2016
Apple's streaming music service Apple Music will have 8 million subscribers by the time 2015 comes to a close, according to music business analyst Mark Mulligan (via Music Business Worldwide). Mulligan also forecast that Apple Music should hit 20 million total users by around this time next year, ultimately making it the second most popular streaming music service behind Spotify.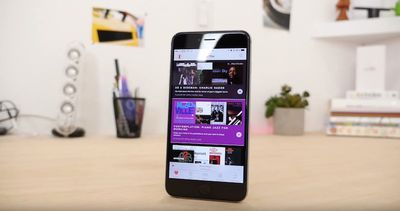 "Apple might not have found the subscription market quite the plain sailing it had anticipated but it has still managed to establish itself as the second player with astounding pace. Its platform and marketing assets are well known, but its clear commitment to making Apple Music work have surprised some."
As Mulligan pointed out, however, the exact numbers in his prediction can vary as we head into the new year. With Apple Music's three-month free trial that could have led to some accidental paid subscribers and Spotify Premium's $1 a month three-month trial system, the analyst stated that there are enough "wildcards" in the equation to unbalance his prediction.
If the analyst's estimation of 8 million Apple Music subscribers by the New Year becomes true, that would be about 1.5 million growth during the fall, after Tim Cook confirmed the service had 6.5 million in October. Normally $10/month, Mulligan believes if Apple has trouble with getting subscribers to stick around, they could return to convincing record labels in lowering that monthly cost.

"If Apple finds growth tough going, expect it to throw everything it has got at getting the labels to agree to lower price point products so it can open up large chunks of the iTunes music customer base."
In the meantime, Apple is pushing Apple Music onto more supported third-party products, including a beta for Sonos speakers that brought support for the streaming music service onto the speakers for the first time. The Cupertino company is also still dealing in exclusives, recently announcing a project with Taylor Swift that will include a made-for-Apple Music concert film debuting on the service this Sunday, December 20. Recently, Apple began rewarding its retail workers with gifts for the holidays, which included a free nine-month subscription to Apple Music.