Apple has announced that its 30th retail store in China opens in Xiamen, a major port city along the Taiwan Strait, on Thursday, January 14 at 10:00 a.m. local time. The store will be located in the SM Lifestyle Center shopping mall at 399 Jiahe Road in the city's southeastern Siming District.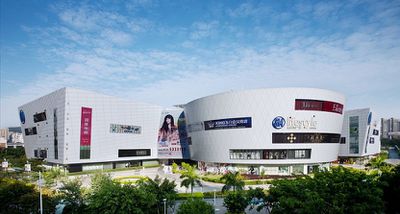 The new store will be open Monday to Sunday between 10:00 a.m. and 10:00 p.m. local time, and offer traditional Apple Store services, including the Genius Bar, Workshops, JointVenture, events and seminars. It will mark Apple's 26th retail store in mainland China, while the company also operates four retail stores in Hong Kong.
Apple has aggressively expanded its footprint in China under the leadership of retail chief Angela Ahrendts, with new stores in Shenyang on January 9, Nanning on December 12, Beijing on November 28 and Chengdu on November 21. Apple also opened retail stores in Chongqing, Hangzhou, Hong Kong, Nanjing and Tianjin throughout 2015.